Brewer Magazine Q&A: The 3 Things Boomtown Brewery Did to Evolve Its Business Model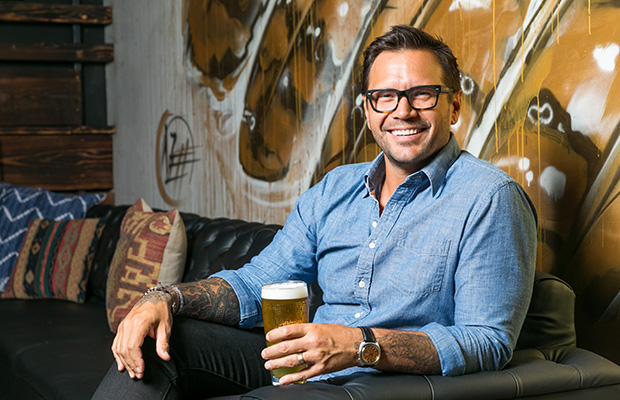 This is a part of a continuing series of Q&As with members of the brewing community from across the U.S.
Brewer Magazine will share business and personal insights from Brewmasters, Head Brewers, Brewing Managers, Sales Directors, QCQA Managers and others each weekend to help you get to know each other better in the industry and learn more to better develop your own brand.
John Rankin, Managing Member/Brand

​&

Marketing Director

​,​

Boomtown Brewery

​ — Los Angeles​
​BREWER: How has your business strategy evolved to help you grow and stay competitive?
RANKIN: It was really three-fold. First, we re-positioned to mostly can sales in the market, as well as can and growler/crowler sales off the dock as on-premise draft sales essentially dried up. We invested in a canning line in order to back away from the mobile canning, improve our margins, and be able to usher out small-batch items to the public for dock sales as well as off-premise sales through our distributor. Second, we implemented a more community-based program that was ultimately structured around benefiting those we know and love, as well as providing a much-needed service to our community. That included putting our food vendors back to work, behind our gates, focused on preorder and online functionality to keep it safe for everyone. While that wasn't specifically focused on us, it became the rising tide that gave us the most consistent uptick in weekly sales. Finally, we started to release more seasonal brews and artist series cans to drive customer attention and engagement through online platforms, as well as offering interesting reasons for people to come back more often for new beers.
BREWER: Who is your mentor in the industry and why? What have you learned from them?
RANKIN​: I have been fortunate enough to have had some incredibly smart and wonderful people be friends and mentors over the years, but the most specific individual to this industry would be Jon Carpenter. Jon has been a great friend and consult through various challenges​:​ from internal conflicts, to fine tuning production costs, to literally helping us install fermenters that were larger than we had dealt with and were daunting, to say the least. He is a great, kind, even​-​keeled guy who is a wealth of information.
BREWER: What idea did you or your team come up with lately that has been a big benefit to how your brewery functions?
RANKIN: ​Overall it has been about the dedication and hard work of the team at the brewery for day​-​to​-​day functions. All the key players stepped up and ran a medium-sized ship with a very small crew and everyone worked together, wearing many hats, to accomplish a common goal. That has been inspiring, to say the least.
BREWER: If you had one business strategy that you could implement to better the brewing industry, what would it be?
RANKIN​: I believe everyone, especially in the current climate, can benefit from a well-thought-out brand strategy and vision with values, culture, and defined position in the market. We are, ourselves, undergoing a bit of a rebrand to make some of our visual identity more cohesive, usher in an updated design aesthetic, and make clear to all of us our path: who we are (and who we are not), what makes us tic, how we see ourselves, and more importantly, how the consumer sees us. There is a lot of strategic thought that goes into this exploration, particularly in brand positioning, which helps the consumer understand why we are different. For us, our beer, art, and community have always been at the forefront of everything we do. From a marketing standpoint that also keeps true to our ethos and values, helping nearly any non-profit or fundraiser who asks, to cross-utilizing social platforms to bring awareness to a cause, and collaboration with our community have been a massive boon to our entire existence as a small business.