Cider Corner: A Real Estate Checklist for Growth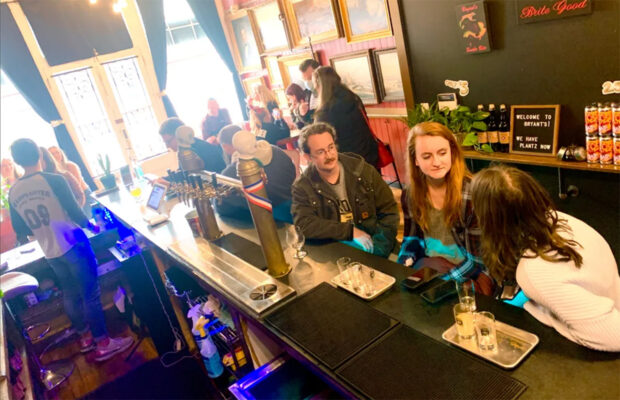 When Bryant's Cider added a tasting room and a small-batch production facility in Richmond, Virginia, founder Jerry Thornton said the needs really focused on a space that offered both retail and production space that did not require massive renovation. That means looking for a certain spot to accommodate many aspects and creating that checklist helped in finding the spot that the cidery now calls its second home.
"Cost, distance/location, and size were the primary drivers," Thornton recalled. "We wanted our second location in the city of Richmond. We also had a limited budget for the purchase and renovation.
"We looked at each space differently to determine what the capabilities and capacity were. How much production versus tasting room space, zoning requirements, and renovation were evaluated for each space we looked at. Ultimately we landed a space on a main street, with retail and production space that required minimal construction. It just took a lot of patience waiting for the right space."
Bull City has experience in real estate purchasing as the North Carolina cidery has multiple locations across the state with a variety of needs. Going into each new city meant understanding what the spot would need to be, said CEO John Clowney.
"For us, we've pretty much always focused on freestanding buildings, and maybe not us being the sole tenant," he said, mentioning in Durham — a former warehouse distribution for convenience stores — it's about 10,200 square feet, and the cidery takes up only about 5,100 square feet. The main production space in Lexington used to be a furniture store warehouse while in Greensboro it was a rec building built for tennis in the 1960s.
"There are all sorts of real estate that can be right," Clowney said. "You're going to brand it, you're going to logo it, you're going to put the signage up that makes it yours. And then you really just kind of have to think about the flow of the space and kind of what your needs are."
If you're doing production, he said, you're going to need something industrial or garage or something that's a more traditional production, utilitarian space.
READ MORE: ​Cider Corner: ​Keys to Ponder When Searching for New Location
"But for the other side, that's where you can really get creative in your designs and your layouts, and really make something fun," he said of taproom spaces.
Other things to think about as your plan for the next location include outdoor space for parking or extra seating as well. Thornton said that being on the main street for Bryant's spot in Richmond meant wanting to be more in a walkable area than finding a parking lot space. Having rough plumbing in place and adequate power supply were the two biggest things Bryant's focused on.
Clowney said to know the cost of your utilities and how they work.
"Speak with your cities or municipalities and kind of figure out where you're located and how all that's going to work," he said. "We have about a two-million BTU gas service coming into the building for the different things that we do, both in production and it also services some of our retail, and then you have (to have) plenty of water and plenty of power coming into the building."
​Just get creative​, he added.
"Sit down with your team, and you think about the needs, whether it's for retail, or whether it's production, and work with your architects before you start spending all the money​," he said. "At least do some initial design and think about the pitfalls and what works and what doesn't work. And then you can kind of start executing a plan."