Wurstfest In New Braunfels Celebrates German Culture With New Craft Biergarten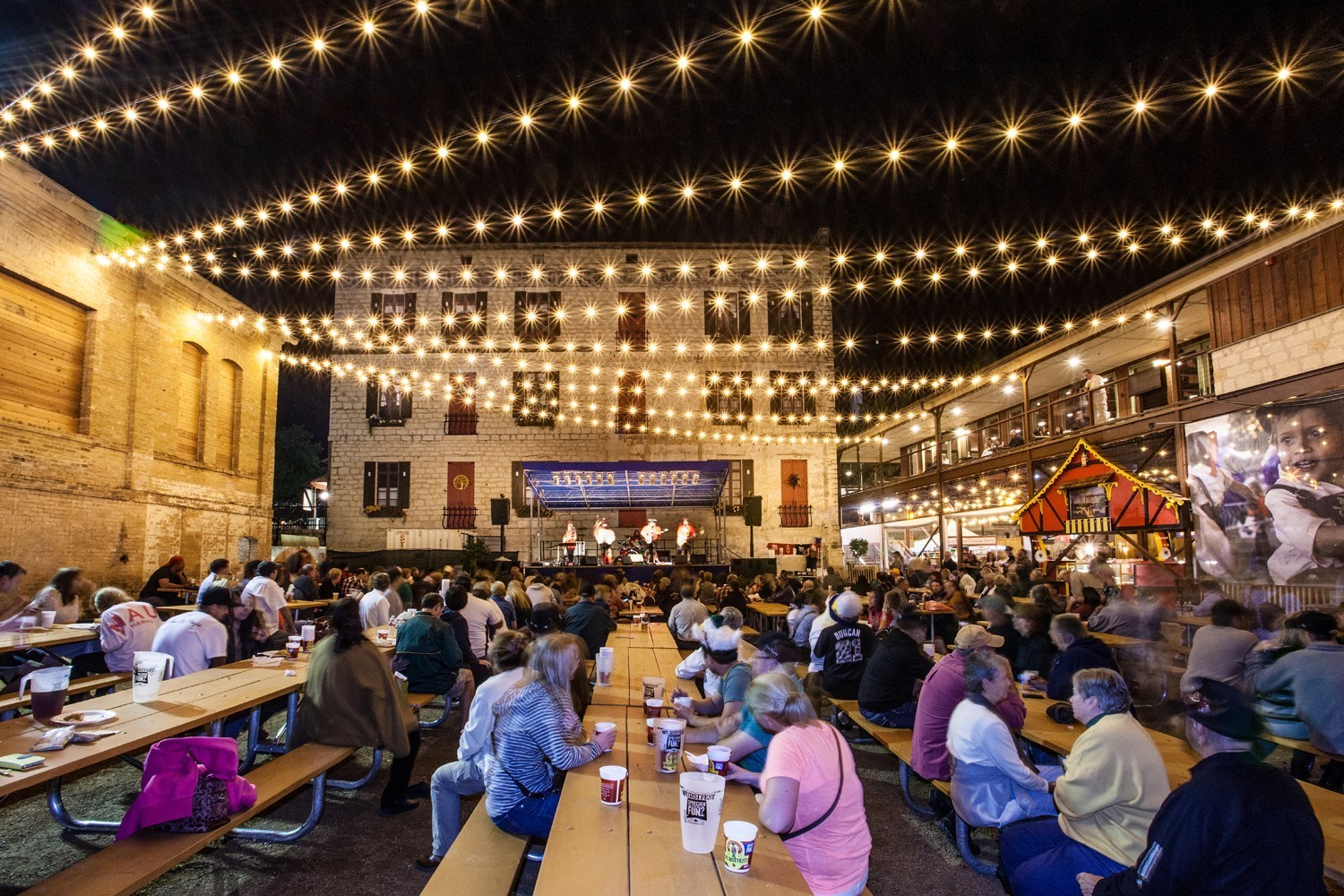 Wurstfest in New Braunfels opened with a traditional "First Bite" of the sausage ribbon kicking off a party that continues through Sunday, November 16.
The new Steltzenplatz Marktplatz and Craft Biergarten introduce craft beer and expand the Wurstfest Marktplatz. Small breweries from all over Texas and the rest of the country, including two from New Braunfels, supply the handcrafted specialty beer. A fifth music stage located in the Biergarten offers another venue for enjoying the 40+ national and international live music acts.
Music truly is the heartbeat of the festival and getting it all off to a great start in Wursthalle was the Alex Meixner Band, followed by The Jodie Mikula Orchestra and The Klaberheads. Wursthalle was only the beginning, however. In Das Grosse Zelt attendees danced to Spitze! and the Alex Meixner Band. In Das Kleine Zelt, Bahn and Die Bayrische 7 (direct from Germany) entertained the crowd. Over at the Stelzenhaus, Ennis Czech Boys,Mark Halata & Texavia, The Chardon Polka Band and Terry Cavanagh & Alpine Express kept everyone dancing. Check out the schedule for who's playing this week. Jimmy Sturr, who has won 18 Grammys for his outstanding polka music will close out the celebration this weekend.
Masskrugstemmen (literally, "beer-stein holding") competitions are also new to Wurstfest this year. In these traditional Bavarian endurance contests participants must hold a one-liter stein of beer in one outstretched arm for as long as possible. The filled stein weighs roughly five pounds and must be kept parallel to the ground at all times – any spilling leads to immediate disqualification! Recently, Wurstfest Opa Jason Hurta won the National Masskrugstemmen Championship in New York City with a winning time of 14 minutes and 2 seconds.
Other Wurstfest events throughout the city and county make the festival a great opportunity to explore the Texas Hill Country as well as the German culture of New Braunfels.
When you go:
Admission and refreshments tickets can be purchased in advance online or via smart phone. Next year Wurstfestcelebrates November 6-14, 2015. Bookmark www.wurstfest.com and www.innewbraunfels.com  and make your reservations.
Press Release