Tips on Improving the Finish of Your Lagers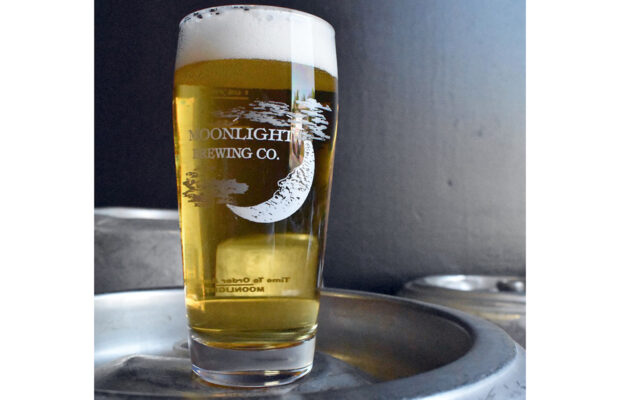 Economics is what runs your brewery, but you also are an artist, mused Moonlight Brewing's Brian Hunt.
"When breweries don't have enough cash flow, we're dead," said the veteran brewery founder at the 2023 California Craft Beer Summit. "You have to do the things that you have to do to make the beer cost-effective and out the door. At the same time, you've got to make something that customers will like and pay you for."
Hunt is also quick to joke that if a brewery makes a faux-style Lager, it's not right either. But he understands.
"If people drink it, and they like it is that wrong and immoral," he asked, then added with a smirk. "Maybe? I don't know."
Hunt, who opened Moonlight in 1992 and primarily serves classic styles in kegs from its Santa Rosa, California facility, sat in on a conversation panel about a variety of traditional styles and how to do it right. He shared a few tips for brewers to take note of when looking to make their best Lagers. Hunt used his brewery's Pilsner, Reality Czeck, as a backdrop to the tips, including best practices for finishing a Lager.
READ MORE: Why Ivanhoe Park Makes a Vienna Lager & Radler in March
"Boil the shit out of it. That's the best thing you could do for clarity," he said. "If you have a wimpy-ass boil it's never going to clarify. It's never going to clarify the wort if it didn't start clear in the first place.
"It's funny, if you read some of the old brewery books, the guy that ran the brewhouse says everything happens in the brewhouse. The guy that ran the fermentation cellar, his book says everything happens in the fermentation cellar. And the guy that ran the aging system, he would tell you everything about the beer happens in the aging tank.
"Well, they're all right."
Moonlight will age its beer for up to six weeks with no centrifuge or adding filings.
"We just wait," Hunt said. "We have a bunch of tanks. And because it tastes really good when you do that."
Another thing ideally not to do is take a centrifugal pump and beat the beer up with it.
"All of those proteins and stuff are going to get so small, they're just not going to coagulate and settle out," Hunt said. "Be gentle with your yeast.
"When we move in from fermentation to aging, we don't pump it, we use nitrogen pressure and slowly push it. Why? It doesn't shred those yeast particles and those proteins, and it's gonna taste better and it's gonna settle faster, even though we use five or six weeks. Time is the biggest thing that I like and you may not have enough tanks, you may not have enough time then you may want to choose a different Lager yeast."
Age and time are what Hunt said they do and he added that old German Lager books talk about a week of aging for every degree Plato of you're starting gravity.
"I'll just leave you with that," he said.
Photo courtesy Moonlight Brewing