The Collaborative Influence That Makes Living the Dream Brewing Thrive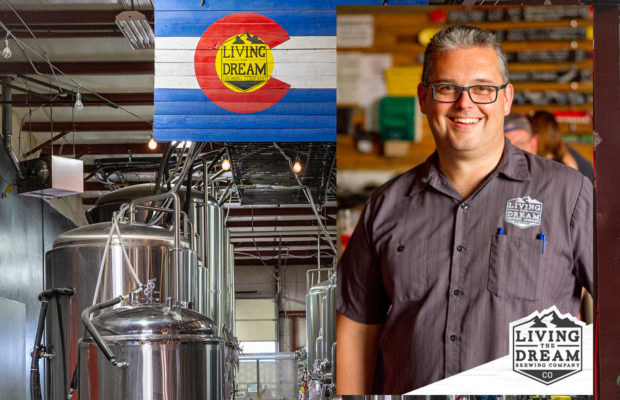 This is a part of a continuing series of Q&As with members of the brewing community from across the U.S.
Brewer Magazine will share business and personal insights from Brewmasters, Head Brewers, Brewing Managers, Sales Directors, QCQA Managers and others each weekend to help you get to know each other better in the industry and learn more to better develop your own brand.
"Go confidently in the direction of your dreams! Live the life you've imagined."

Henry David Thoreau
Jason Bell​,​ Owner​, Living the Dream Brewing — Littleton, Colorado​
​BREWER: How has your business strategy evolved to help grow and stay competitive?
​BELL: ​The biggest thing is listening to our customers. We worked to evolve our brewing to what our customer base wants while sticking to a high standard of quality. Also, always looking to be better with every aspect of the business will always be a challenge, but if you are not moving forward, you are dying. Finally, we have had to adapt to the ever constant changing environment of the industry in the COVID-19 era. From all the public health measures to an increase in package and to go beer, our team has had to be able to pivot with all sorts of changes and has really done a great job.
​BREWER: ​Who is your mentor in the industry and why? What have you learned from them?
BELL: I really would have to say everyone. Brewers and breweries smaller and larger have all had great influence on what we do. It is such a collaborative effort. I've never been in an industry which works together like this one.
​BREWER: ​What idea did you or your team come up with lately that has been a big benefit to how your business functions?
BELL: With the onset of colder weather, our team worked together to come up with our heated tents which extended our cold​-​weather seating while still maintaining social distancing guidelines. We worked through adding heaters and all the logistical issues along the way. Also, from the brewing standpoint, we developed a line of variant offerings to our flagship and GABF award-winning beer, Powder Run Vanilla Cream Ale, which have proven to be a hit with consumers and a great creative outlet for our brewers.
​BREWER: ​If you had one business strategy that you could implement to better the brewing industry, what would it be?
BELL: I would have to say a standardization of regulation. We are fortunate in Colorado to be in a very brewery friendly state, but many states have some very archaic and outdated regulations that make it difficult for breweries to operate efficiently and effectively. This would also apply to breweries selling beer in other states as well as the ability to ship beer.