Creating Success with One-Off Releases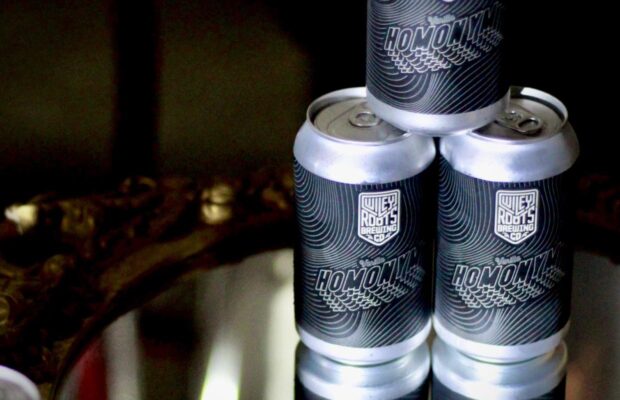 Lakewood sought to recreate the nostalgia of Neapolitan Ice Cream in its Neapolitan Temptress, an Imperial Milk Stout that was a taproom exclusive at the Dallas, Texas-based brewery, and Vice President Brenda Busch said the summer-release beer was undeniably a success.
"We launched the beer on a Friday afternoon as a taproom-only exclusive. We had a line of people literally down the block who were excited to taste the beer, and the feedback we got from the crowd was really supportive and rewarding," Busch said. "We sold out quickly and had great fan feedback and enthusiasm, so we call that a success on all fronts."
The new Stout didn't become a permanent fixture and never made it into distribution, but that strategy is not unusual for Lakewood Brewing, which Busch said has made plenty of limited-release beers for bottling and distribution as well as the taproom.
"The strawberry, chocolate, and vanilla that made the Neapolitan Temptress so enticing were unfortunately not suited to make the beer shelf stable in the market for an acceptable period of time. So we kept it as a one-off," Busch said, "We always have to keep an eye on quality and consistency. So the Neapolitan quality was amazing when fresh, but wouldn't have been shelf stable, so we limited the release to where we could control the quality 100%.
"Quality is always more important than volume."
A permanent fixture in the lineup isn't always the ultimate goal with a beer, although one-offs at many breweries find their way into perennial or seasonal production.
Understanding Your Goal
Aaron Gore is the senior director of business development for Bevana, an incubator that helps smaller breweries grow. He said the industry has a "terrible time of managing its cash cycle," and selling out in a timely fashion can be the difference maker on whether a beer was worth doing.
"For whatever you make, you need to understand what your goals for it are ahead of time," Gore said. "Set a goal, meet a goal. It's how we buy ourselves the freedom to take some of the risks that keep us all engaged with craft beer in the first place."
The incubator worked with Crafted, a television show on Amazon Prime covering the craft beer industry, and collaborated on Carolina Gold India Pale Lager with Wooden Robot Brewery, Pilot Brewing, Salud Cerveceria, and Divine Barrel Brewing. The beer was created as a one-off to coordinate with the release of the show's third season.
"We'll be doing the same for future seasons, as well as other projects from the same company," Gore said. "So in a way, it was the first entry in a whole new format of products for us."
Producing Successful One-Off Beers
Matt Metz, director of operations of YeeHaw Brewing in Knoxville, Tennessee, said Fate of Ophelia — a Wild Ale — was one of the best one-offs it had ever produced.
Metz said YeeHaw typically doesn't make one-off beers, but it was produced in collaboration with a neighboring brewery, Metz said.
Metz said selling out of a one-off beer in three months is a marker of success and that Fate of Ophelia's popularity has led it to produce similar beers.
"Our success around fruited sours has spawned a continued effort to have a fruited sour available to the market and occasionally repeat flavors based on sales," he noted.'
Selling out quickly is the strategy for some, but not all.
Wiley Roots Brewing rarely replicates beers from its barrel-aged series, Marketing Coordinator Mikaela Maurer explained. They stagger the release of their one-off beers to maximize exposure, recently employing that strategy with Vanilla Homonym, an Imperial Stout aged in Bourbon barrels.
The beer has been one of the company's most successful one-off beers, she said, selling out and scoring high with critics.
"With our barrel-aged series, we create multiple different allocation groups including on site, online, draft, and a portion we hold back for aging in our cellar," Maurer said. "Selling out of certain allocations is definitely seen as a success, but we don't like to see our prized projects completely leave us right away. We save our cellar allocation to release at different times based on some interesting nuances that we think our fans would enjoy."
Continually pushing out unique beers rather than making them all permanent fixtures aligns with Wiley Roots' brewing philosophy, Maurer said.
"While we are sad to see some of our beers go and never return, we feel better about creating amazing products that can be looked back on, rather than pushing out release after release on a regimented schedule where we wouldn't be able to uphold the standard that makes the series what it is," she said.
When One-Offs Evolve
Sometimes, a product's success can result in it making it into the regular rotation, either as a permanent or seasonal offering.
In addition to its core Keystone series, Neshaminy Creek releases one new beer each week throughout the year including recurring favorites and "one-off" beers.
JAWN of the Dead, a Red Rye IPA, was one of the Croydon, Pennsylvania brewery's most successful beers that was produced with the intention of making it a one-off, Director of Sales and Marketing Kyle Park said.
The brewery's offering got a lot of exposure and attention online because they teamed up with the George A. Romero Foundation to benefit their mission of supporting young artists and aspiring filmmakers, which Park explained signaled it was legitimate and not just something they were doing as fans, as it was officially sanctioned.
Having a name that paid homage to the cult classic zombie movie "Shawn of the Dead" was also helpful.
"It also worked well because the concept was to tie the zombie theme into the actual beer style since rye beers are often thought of as a "dead" style that we'd like to see come back to life. The beer, the launch event party, the partnership, and the label art really all came together perfectly on that one," Park said.
Park said JAWN of the Dead was considered a one-off when it was produced, but added that the beer would make a return in 2023.
"We weren't entirely sure what the reception would be even though we thought we had a slam dunk," Park said. "Would people get into a Red Rye IPA in 2022? Would it make sense for us to collaborate with a foundation? Would people understand the connection?
"Luckily, it was a hit, and we plan on bringing it back next year. We expect the launch event and party to be an even bigger celebration and brew much more of the beer because we had a lot of requests we could not fulfill."
Pure Project's Diamond Dust was another beer that was initially a one-off that evolved into an annual release after its popularity was apparent shortly after its launch in 2017.
It sold out quickly, which Marketing Director Makenna Harris said was a measure of its success, along with positive customer feedback and requests for the San Diego brewery to rebrew the beer.
"It was one of our first murky IPAs, brewed with a 50/50 split of Cashmere and Mosaic hops. People lined up for that beer and it sold out fast," she said. "We have re-released it six times since then."
Its success also led to new additions to Pure Project's lineup, including Double Dust and Sapphire Dust, which each feature 50% Cashmere and 50% of a complementary hop varietal. "Because of the success of Diamond Dust and its delicious reputation, we hope to make it a constant in our core lineup come spring of 2023," Harris said.
Photos courtesy Pure Brewing, Neshaminy Creek & Wiley Roots