International Insights: Alejandro Magallanes, Cerveza Loba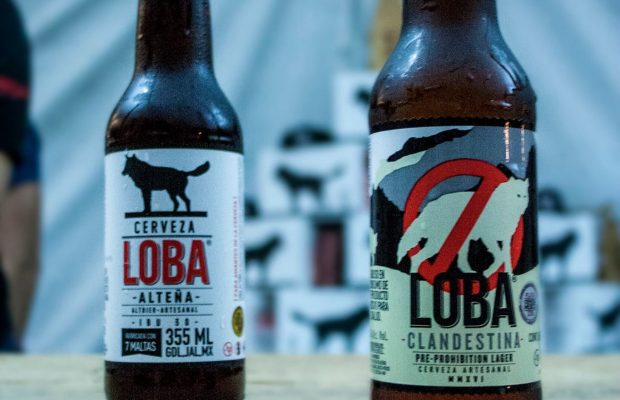 International Insights is a continuing series of Q&As with brewing members, but this time branching outside of the US and into the rest of the world. In this series, Brewer will share personal insights from international breweries each week about the craft beer market in other countries, where those brewers get their inspiration, and how the market compares to craft beer in the US.
Alejandro Magallanes, Founder, Cerveza Loba — Mexico
BREWER: What can you tell me about the craft beer market in your country? How has the market evolved throughout the past few years?
MAGALLANES: Just now the craft beer business isn't profitable. With the production costs we have, we sell 5,000 or 10,000 litres a month, but even so the business isn't yet profitable. But we are betting on the future. 
BREWER: What are the most popular styles in Mexico?
MAGALLANES: The most sold beer in Mexico is Pale Ale, the second is IPA, the third is American Stout. None of our beers are in those styles and none of our beers fall within the 10 most produced styles in Mexico. But despite this we are among the best represented brewers across Mexico and export to the UK and the US. We are now a benchmark in the country, despite the fact that our styles are individual.
 BREWER: What can you tell me about your distribution footprint?
MAGALLANES: Our exports are growing and we are at the point of selling more beers in the US and the UK than we do in Guadalajara, and we are from Guadalajara. We're doing very well with exports and have been very well received in the UK where we sell a lot of Porter. This gives me a sense of real pride because the Porter is a signature English style and we were taking a chance with this because it was like selling tacos to Mexico. But it turned out that they like our Porter there and we are selling a huge volume. Paraíso — our beer with guava — also sells a lot in the US. In fact, it's a phenomenon now in California. Depending on the month, because not all months are the same, we can sell 40% of our production for export.
BREWER: Where do you get your inspiration when tackling new beers?
MAGALLANES: Since Day One, our mission has been to have the best beer in Mexico and among the best in the world without worrying about the cost of ingredients. We could use cheaper malt or yeast or poorer quality ingredients to produce a cheaper beer, but this isn't the case.
BREWER: How is your brewery innovative?
MAGALLANES: Just as we have placed quality at the center of our brand, we have followed our philosophy of 'feeding' the market. We have three, distinct beers that you can't find anywhere else. For example, when we launched our Alpha Indian Pale Lager, it was only produced commercially by two other breweries, located in the US. Now there are loads because the style has become a fashion. But we introduced a very new style and this attracted people's attention because the craft beer market is formed of people that want to try new things, new tastes. Instead of copying styles or being one more company producing the same beers, our focus is on beers you can't find anywhere else.
BREWER: How do you keep in mind the varying tastes of consumers in the countries you export to such as in the UK and the US? Do you keep up with popular demand in different countries, or is the goal to introduce something new into these international markets?
MAGALLANES: You can take for example Sueña Rosa, a Sour. We were likely the first to commercially produce a Sour in Mexico and this is now a huge trend here in Mexico. The same with Lichtenhainer, which is a historic German style — acidic, smoky — which had all but died out. We want to make very drinkable beers which offer something new. Our Lobita is a light beer, reduced in gluten, low in alcohol. Clandestina is another very drinkable beer which has more body, bitterness, and which dates from the Prohibition era in the US.
This interview was arranged in conjunction with Expo Cerveza México (organized by Tradex Exhibitions).