Important Tips in Starting a Sour Program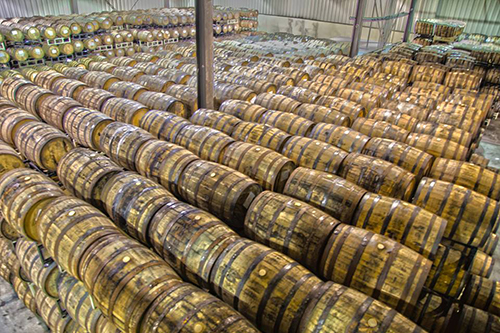 Sours and Wild Ales are something different and unique to the modern consumer.
"I see it as a great change-of-pace drink," said Destihl Brewery's Giotto Troia, the Illinois brewery's marketing and communication's manager. "Some people have been a little scared of the thought of drinking sours, thinking they'll be too overpowering, but I think that people are realizing there's a lot of different kinds of sours that all have different characteristics."
Consumers are starting to gravitate toward expanding their palate, which is fantastic for the entire beer industry.
"We're gaining a customer base that's flowing over from other craft beverage segments like wine, cider and mixed drinks," noted Troia.
Destihl just expanded its sour program by adding a dedicated 120-barrel sour system. It's one of the largest — if not the largest — dedicated Sour brewhouses in the world, Troia noted, adding the the brewery's WiLD SOUR Series, which are kettle Sours is the most popular brand to date.
They have also expanded the ability to produce Barrel-Aged Sours by creating a two-story barrel room. Currently the lower level houses over 650 barrels and the brewery in Normal, Illinois has an entire floor dedicated to Foudre aging upstairs.
It takes time and there is a cost factor, but seeing what a local and regional market can do is making many breweries excited for the opportunities that wilder ales can provide.
Brewer contacted a few breweries that work in the Sour realm and they shared some tips on starting a sour program.
Fal Allen, Brewmaster, Anderson Valley: "Be patient, pitch in enough bugs, keep your barrels properly attemperated. You will need more room than you think, try not to disturb the pellicle (don't use a wine thief, use a stainless steel nail). If you don't care for the way a barrel tastes don't use it in a blend – dump it, keep good records, and then, of course, be patient."
Cris Ellenbecker, Head Brewer, Yee-Haw Brewing: "Isolation, isolation, isolation. If you're running a true sour program you need to keep your sour stuff separate from everything else you do. A little research and lab work never hurt either."
Arley Donovan, Marketing Coordinator, Jack's Abby: "When starting a sour program, you definitely need to have someone familiar working with these yeast strains and who really has a feel for it. In a lot of ways, it's more like making wine than making traditional beer and there's a real touch for it. One of the main issues that I know we've had to prepare for is contamination. When you have a large sour/barrel-aging program you have to make sure that your yeast strains aren't cross-contaminating and so we made the decision at Jack's Abby to move all of our barrel-aging next door to our sister brewery (The Springdale Barrel Room, which focuses on ales and sours) so that we don't contaminate any of the Jack's Abby brews which are all lagers."