Brewer Magazine Q&A: Justin Baccary, Station 26 Brewing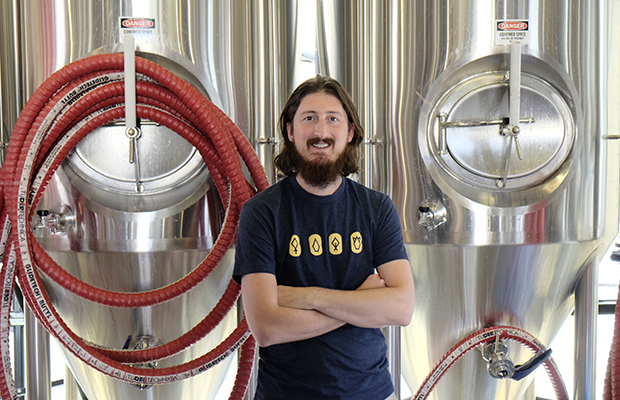 This is a part of a continuing series of Q&As with members of the brewing community from across the U.S.
Brewer Magazine will share business and personal insights from Brewmasters, Head Brewers, Brewing Managers, Sales Directors, QCQA Managers and others each weekend to help you get to know each other better in the industry and learn more to better develop your own brand.
Justin Baccary, founder/president, Station 26 Brewing Co. — Denver
BREWER: How do you feel your job has had to adapt in the beer market compared to a few years ago?
BACCARY: The beer industry is very dynamic and to be successful you always need to be thinking about and adapting to changes in consumer preferences and in the business landscape. We started with a taproom-only business plan, but partly as a response to the dramatic increase in brewery taprooms in our city we built a self-distribution team to sell and deliver kegs and cans within the first two years of opening. We've adapted to the legalization of full-strength beer sales in Colorado grocery stores on January 1, 2019 by partnering with a distributor to handle chain accounts for us while retaining self-distribution for our existing accounts. I don't know what's in store for 2020 and beyond but I am sure something unexpected will happen that will require us to react!
BREWER: Who is your mentor in the industry and why? What have you learned from them?
BACCARY:I'm not sure I can point to one mentor, but I've been lucky to learn from many people throughout my career in the brewing industry — including Wayne Waananen (Station 26's first hire/Head Brewer), Dry Dock Brewing's Kevin DeLange, and Bierstadt Lagerhaus' Bill Eye. I was a finance guy/homebrewer with a dream, so like most people who start breweries I probably didn't know exactly what I was getting myself into. Those three guys helped me learn about things across the spectrum, from steam boilers to taproom economics.
BREWER: Can you share a success story that you are proud of in your job or maybe a story of how you learned from a situation that has altered your thoughts on how you do your job now?
BACCARY: I'm proud of the success we've had as a self-distributing brewery. Our team has built one of the largest self-distribution platforms in the state of Colorado. We will sell and deliver roughly 100,000 case equivalents along the Front Range in 2019. Most breweries flip their rights to a distributor pretty early but we've found a lot of success doing the hard work of moving kegs and cans ourselves. I think the direct relationships and frequent interactions with retailers has really helped us build support for Station 26 in the market.
BREWER: Can you touch on something your brewery has added lately that's unique or making your business more successful (it could be equipment, technology or people)?
BACCARY: At the beginning of 2019 our leadership team implemented a business system called Entrepreneurial Operating System to help us manage the business. It has really helped us develop a shared long-term vision for our brewery and keeps us focused on important goals and accountable to each other as a team.
BREWER: If you had one business strategy that you could implement to better the brewing industry, what would it be?
BACCARY: I think the industry would be better off if breweries focused more on flagship beers and growing their brand an inch wide and a mile deep, instead of looking to out of state markets for easy growth. Another issue is that beer is losing overall to both wine and spirits, so small breweries, large breweries, and distributors need to come together to support the brand of beer somehow.