Brewer Magazine Q&A: Erin Grey Kemplin, Ecliptic Brewing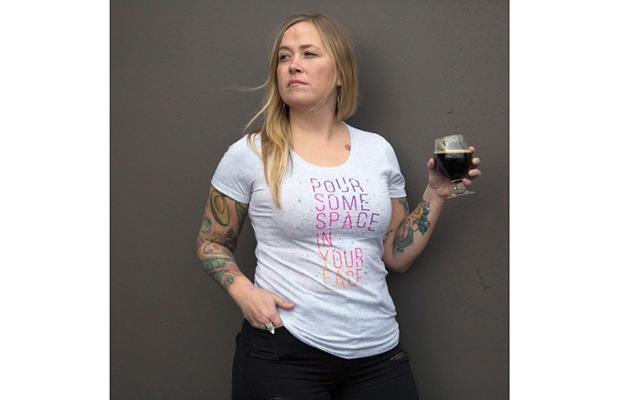 This is a part of a continuing series of Q&As with members of the brewing community from across the U.S.
Brewer Magazine will share business and personal insights from Brewmasters, Head Brewers, Brewing Managers, Sales Directors, QCQA Managers and others each weekend to help you get to know each other better in the industry and learn more to better develop your own brand.
BREWER:
How has your business strategy evolved to help grow and stay competitive?
KEMPLIN:
We launched the brewery in glass bottles but since then have been moving as many
SKUs
as possible to cans. That is probably the biggest thing. Other than that, just staying on top of trends while staying true to Ecliptic and hiring teammates that we think will help grow our business while reflecting our culture.
BREWER: Who is your mentor in the industry and why? What have you learned from them?
KEMPLIN: I have several but my most notable one was my old manager at Columbia Distributing, Lloyd Coverdale. He is no longer in the industry but was for a long time. He taught me how to build relationships and sell without "selling", how following up on your commitments and being true to your word on everything. He taught me about integrity.
BREWER: What idea did you or your team come up with lately that has been a big benefit to how your brewery functions?
KEMPLIN: With COVID, pivoting the pub to an all to-go model was key. That was not really my team though, that was the restaurant team.
BREWER: If you had one business strategy that you could implement to better the brewing industry, what would it be?
KEMPLIN: Be friends, work together, help each other out when you can. We are all in this together. Cheesy but true.