What Lakewood Did to Cross-Train New Hires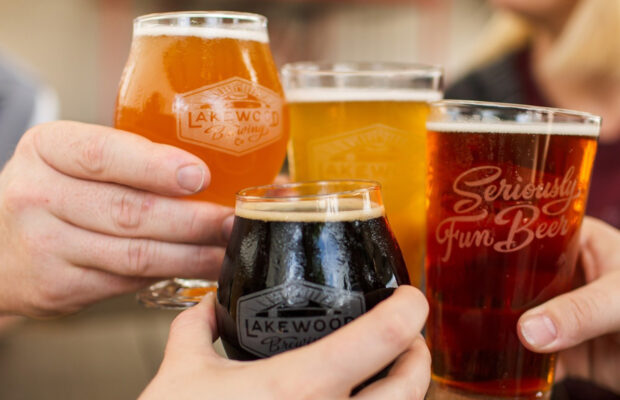 After months of renovations, Lakewood Brewing is now home to a new kitchen and beer garden.
"We're definitely getting great feedback from people that are coming out and seeing the beer garden that's dog friendly, and kid-friendly with a kid's play area," explained VP Brenda Busch before the opening.
For Lakewood, it's the first foray into this side of the business since opening in 2011. Because of shifts in laws over the decade in Texas, the brewery can now capitalize on food as a revenue source while still being a production brewery. That means a whole new side of the business that Busch admitted is not their forte, meaning bringing in experts to help them along was important.
READ MORE: ​Creating a Kitchen Experience That Matches Your Brewery​ Culture
"All the data shows that your onsite beer sales will go up significantly once you add food, which makes sense," she said. "Everybody likes to nosh on something while they're drinking, so it just makes sense that that's going to impact the P&L positively not just from the food sales, but for the beer sales as well."
When it comes to that addition of staff, teaching new servers both beer and food can be a challenge. Busch feels they set themselves up for success by creating a strong training program and onboarding process.
"We will do taste panels," she said. "We generally do off-flavor taste panels, as well, for our bar staff. All of our bar staff we have as Cicerone certified. We try to make sure that the team is really well trained, so they can represent the beer as well and be able to educate the customers as well when needed.
"I think that makes it a lot more fun for everybody. And a lot of times people are out because they're curious, and they want to learn and they love hearing and learning different things about the beer and I'm sure they'll feel the same about the menu as well."