Strength in Numbers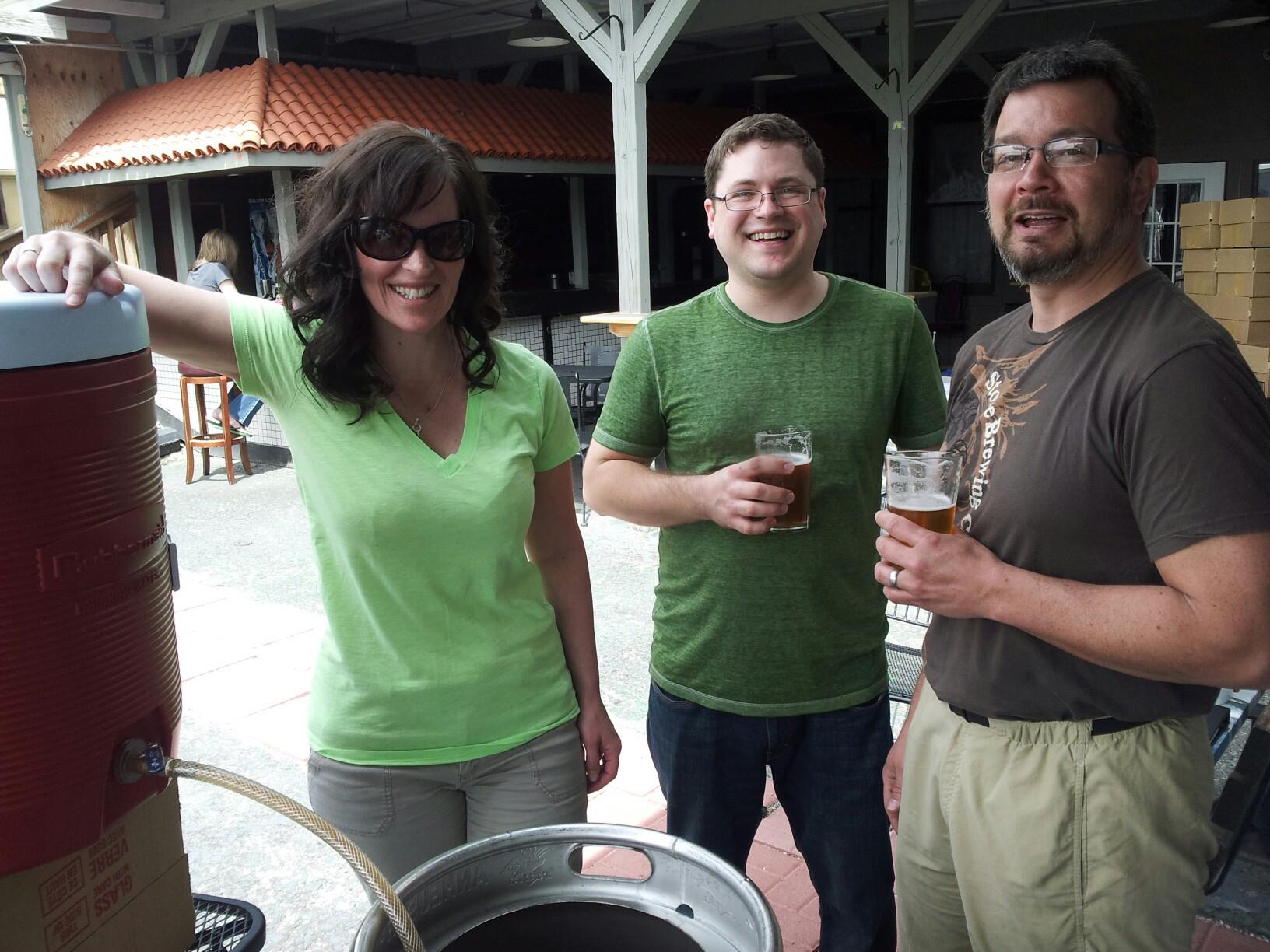 Strength in Numbers
It's so flippin' true. I've dabbled in brewing from the time I started until I met the Glass City Mashers in December 2012.
Now, I consider myself an actual ACTIVE homebrewer. Since joining the club eight months ago, I have threefold increased production and more than tenfold increased my knowledge. These, of course, are rough estimates.
Being a part of a club, especially a club that is active in helping each other out — from newbies to veterans — is a keystone to a strong home brewer. Yes, reading books and watching online videos by Sam Calagione (Dogfish Head's, uh…head) on YouTube can only help. Having actual people around you that you can bounce ideas off is a Godsend.
There are a few ways to get involved locally with homebrewers in your area. Online resources are the quickest way. A simple web search with words like "homebrew club" and the name of your town, or local metropolitan area is a good start. Looking on social media sites like Facebook, Tumblr and Twitter are other good ways to find these clubs.
Another way to get information is to talk to the brewmaster of a local brewery or the owner of a brewpub or craft beer store. Those people are usually very "tapped in" to the local beer scene.
Most clubs meet once a month, usually at someone's house, garage or home-made brewpub, or at a homebrewer-friendly bar. Some will have monthly or yearly fees with rules and regulations, while others may just be a group meeting that is very loosely organized.
The meetings usually focus on a theme. Some of the meetings we have had this year have focused on certain styles of beers. We did Weissbierin April and Russian Imperial Stouts in March. How to improve your brewing — we had a coffee shop owner give us a coffee tasting in January — or special guest speakers like local brewmasters or professionals in the biz give a talk along with a question/answer session.
However the group is organized, it's a lot of fun to be around like-minded individuals. Even though people may have much different philosophies on religion, politics or sports, you can always fall back on beer to keep the conversation flowing along with the IPAs, Kolschs and meads.
Raise one up!
~Jon
Fermenter: American Pale Ale
Secondary: nothing
Bottled: American IPA, English IPA, Nut Brown Ale and Dubbel/Tripel hybrid
Up next: Still debating, may get a RIS going to have for winter or else try a Marzen-style in honor of Oktoberfest!