Mastering Sales in Low-Population Territories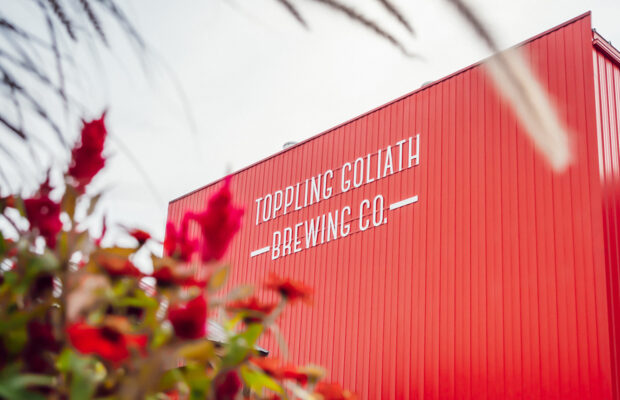 ​Decorah, Iowa is not a metropolitan area​ yet Clark Lewey and the Toppling Goliath team have found a way to be successful despite the small population of the area. Of course, making great beer was a standard bearer to start as Brewmaster Mike Saboe helped solidify that aspect early on in the veteran brewery.
But, as Lewey told Brewer during a cover story interview in July for the September/October issue, the brewery needed to survive on distribution and not depend on a town of 7,000 people to help the brand grow.
It took nearly nine years before opening its production facility to the size it is now in 2018 and the use of contract brewing its canned products for distro sales was key.
​"We designed our business models to survive on distribution," Lewey said, saying he wanted to keep the headquarters in Northeast Iowa. "We had communities reach out to us and offer land if we go there. Well, we have our family here. We felt like the people that were joining us wanted to be here, and they wanted to be in northeast Iowa.
"We knew if we're gonna build this big facility, we have to be able to pay the bills based on distribution and recognize that if we can turn the taproom into a success, great."
The model all along was to have great distribution.
READ MORE: ​The Ways Lakewood Has Built Back its State-Wide Distribution​ Strategy
"Iowa is not a very highly populated state," he said. "It's not like Wisconsin, it's not like if we had a brewery in the Twin Cities, where we wouldn't have to go as far. It's not New York or put a brewery anywhere by Boston. You're gonna do great if your beer is above average, you've got all those people that will come.
"For us, we knew our distribution was going to have to go wide by being in a low populated area."
Toppling Goliath focused on our core markets like Minnesota, Wisconsin, Nebraska, and Illinois, while making inroads into Indiana and Ohio. That means having people in those markets to tout the products despite the popularity of the brand among some craft beer fans.
"You want to do your best to create at least one brand ambassador with your distribution partner," he explained. "Ultimately, if you don't have boots on the ground, you're not going to win. You have to build those relationships."
TG has 13 such people with National Sales Director, Chad Atherton, leading that charge since February of 2022. Three work in the home state of Iowa while helping in the tri-state area of Iowa, Minnesota, and Wisconsin along with two more teammates each in Wisconsin and Minnesota as well. One also covers South Dakota, North Dakota, and Nebraska. Other pockets of territory include Kansas, Texas, Philadelphia, and Louisville, Kentucky.
Lewey said the on-premise tasting room and brewpub do pretty well but it is not a packed house by any means.
"Most days you can fire a cannon through there and not hit anybody," he said with a laugh. "We've actually done pretty good by having a commitment to not losing an opportunity on one customer. So we're open every day.
"You go around Decorah, and a lot of restaurants aren't going to be open today or tonight. We're not going to make money today in our taproom. But there might be one customer that's coming through town on business that's going to be here and that gives us an opportunity to have that customer in, show them how we excel in our service, our beer, and our food, and then build one raving fan."
Photo courtesy Toppling Goliath