Lakewood Releases Tangerine Queen – Citrus Wheat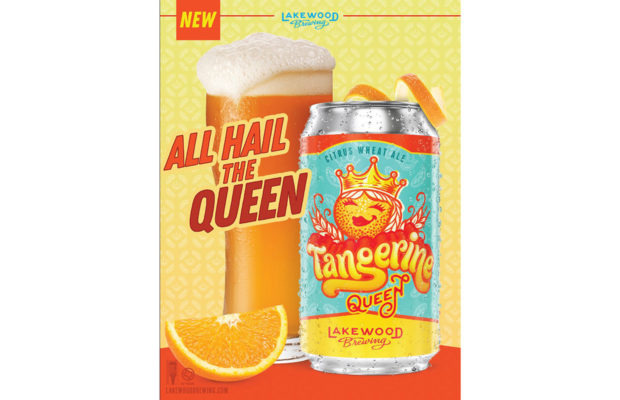 Lakewood Brewing has released a brand new citrusy seasonal brew aptly named Tangerine Queen.
"With the world reopening it's time to grab a refreshing beer on a patio and drink in the sun," said Wim Bens, Founder and President of Lakewood. "Tangerine Queen is a great beer for any beer drinker! It's super low on the hops and high on the citrus. We've been having so much fun with our designs too. We're making Seriously Fun Beers at LBC and our creativity is being unleashed in our recipes as well as our designs."
Bens noted that American wheat yeast leaves the finished beer lighter in body than a German wheat or Belgian wit and enhances the citrus aroma and flavor.
Tangerine Queen will be available statewide March through August in 6-pack cans and on draft.