Point Brewery Unveils 160th Anniversary Ale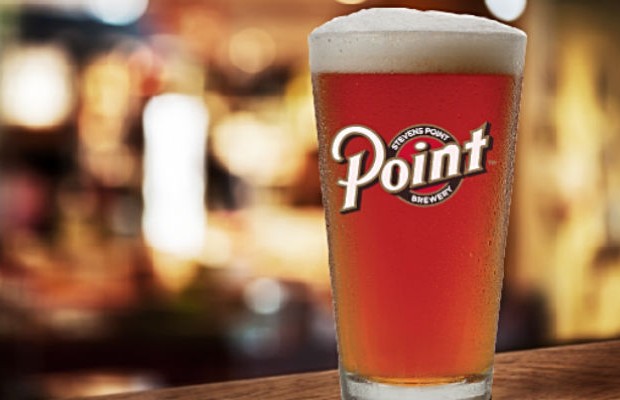 To celebrate 160 years of brewing history, Stevens Point Brewery is treating Wisconsin craft-beer fans to an authentic turn-of-the-century ale — turn of the 19th century, that is.
Point 160th Anniversary Ale, available this summer on draft only in Wisconsin starting this month, is brewed using a traditional German-style all-malt recipe dating back to the 1800s. Point Brewmaster Gabe Hopkins came across the recipe last year in the archives of the Stevens Point Brewery, one of the oldest breweries in America.
Point 160th Anniversary Ale is unlike the ales of today and cannot easily be categorized as an amber ale or pale ale. Rich amber brown in hue with a hearty ABV of 6.5%, Point 160th Anniversary Ale most resembles the Düsseldorf Altbier style of warm-fermented beers brewed in Germany's North Rhine-Westphalia region, according to Hopkins.
To add historical authenticity to the brewing process, Hopkins used only traditional hop varieties that were grown more than 100 years ago – Cluster, Mount Hood and Tettnanger hops – along with pale malt and colored malt and a special ale yeast like the strains available in the 19th century. In addition, instead of using modern centrifuge filtering, the Point brewing team used natural gravity filtering for Point 160th Anniversary Ale. To grace the bars of Wisconsin restaurants and taverns, Point also designed a commemorative tap handle resembling an old-fashioned mash paddle like those used in 19th-century breweries.
Hopkins also noted that Point 160th Anniversary Ale is aged longer than most Point beers. "The extended aging time helps mellow out the fruitiness from the warm fermentation," he explained. "The resulting malty flavor is very smooth and well-balanced with a nice Tettnanger hop aroma to it, a kind of earthy spiciness. It's a classic flavor from bygone days that suits modern taste buds, and we are quite proud of it."
Point 160th Anniversary Ale plays a prominent role in Point Brewery's year-long celebration of its brewing heritage, which dates back to 1857 when German immigrants Frank Wahle and George Ruder had dreams of building a successful brewery in Stevens Point.
In addition to the classic taste of 160th Anniversary Ale, brewery flagship Point Special Lager will be available in specially marked 12-packs and 24-packs of commemorative cans featuring a late 1890s Point Special label. Commemorative bottle caps now crown longneck bottles of all Point craft beers.
Also this summer, Point fans in Wisconsin will have a chance to win Point-branded kegerator home draft beer systems. "Our kegerator giveaway begins in June at participating retailers in our core central Wisconsin markets," said Julie Birrenkott, Point Marketing Manager. "We're excited about our 160th anniversary and this promotion, which is the first of its kind for our brewery.  It's a fitting way to thank our loyal customers in our home market."
Today Point's handcrafted beers and hard ciders are sold in 36 states nationwide. Point Brewery uses only the highest-grade barley malts, specialty malts, grains, and the choicest hops to brew its handcrafted beers.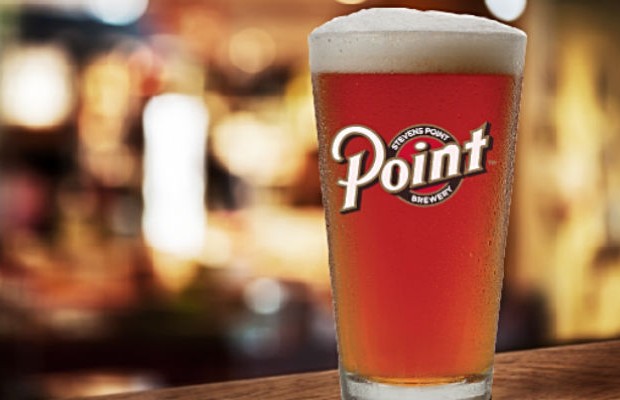 Send new beer release or brewery news to Jon@TheBrewerMagazine.com.