Cover Story Notebook: Florida's Craft Beer Scene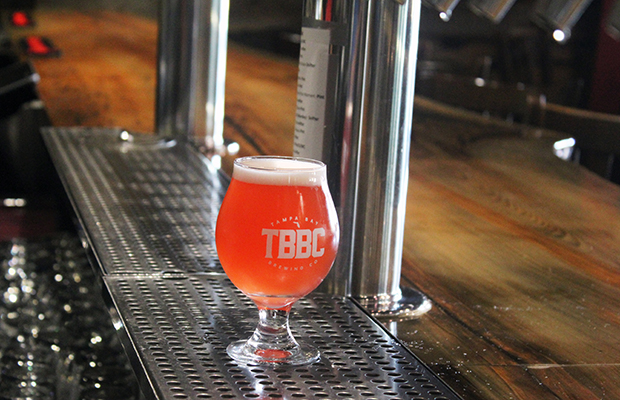 In an ongoing series, Brewer will take a small note from interviews of some of the cover stories it has run and given a small tidbit that didn't make the issue but is still worth diving into.
It's been a crazy time for you as a brewery owner, manager or employee. Same here at Brewer. As we start to navigate how to cover the industry in a way that helps you, we will continue to delve into how to build your brand, both during this pandemic and when things are "normal" — whenever we get back to that …
In November 2019, we spoke with Tampa Bay Brewing Co.'s David Doble for our March/April 2020 cover story. The issue is in the mail and you should either have it now or will receive it soon.
Doble acknowledged that Cigar City Brewing has taught TBBC that you can sell a lot of beer in the state of Florida.
"I actually asked them how much Jai Alai (CCB's top-selling IPA) they sell in town," Doble said. "I forget what it was he told me, but it convinced me there's room to play."
When TBBC opened in the 90s, appealing to fans of imports was important. But it was a beer like Jai Alai from Cigar City that helped spur growth for the then brewpub.
"They realized that they like something else," he said of craft beer fans. "Really the beer scene didn't change until 2009 when CCB opened up. Joey was the first that was able to really give us a sense of pride in the town. That the beer geeks here had a sense of pride in this town, and that's really what was able to ignite the beer scene because people weren't afraid anymore to say, 'Oh yeah, I'm from Tampa and it's a really strong beer scene.'
"This whole state was known as a beer dumping ground. Definitely, the scene has obviously evolved pretty quick. As far as the consumer base goes. It is very, very wide. We probably have three to four different segments out there: from the extreme beer nerd — if you want to call it that — all the way to the casual guy that plays golf, but realizes he wants a little bit more out of the beer and everything else in the mix."
The only thing Doble doesn't like about the current scene is the willingness for people to accept macro brands.
"We're here for a reason," he said. "It's a lot of fun, but there's also a reason. It drives me nuts. There's a few brands in town that like to push the fact that they are cooler than everybody else because they're willing to support Miller & Bud — all those people that are trying to kill us. It's just like, stop it!"