What's on Your Real Estate Checklist?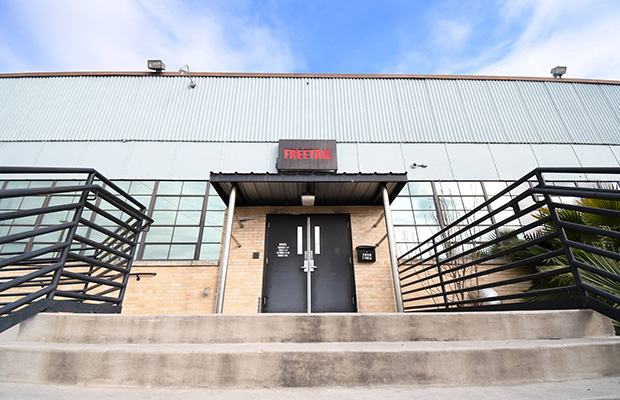 When Freetail Brewing started looking for a new production facility, the management team had a few key real estate requirements.
"First, we needed a space that could produce up to 10,000 barrels annually with enough room to grow beyond that in the future," they told Brewer in an email. The San Antonio brewery's facility is 30,000 square feet and sits on 1.8 acres.
"It gives us plenty of space to grow and we have plans to build a barrel room that can be used for private events and an outdoor pet-friendly area to enjoy the great Texas weather," they added.
The second goal for the facility was not only to manufacture enough product to meet distribution demands, but also to be a part of the community in San Antonio's south side.
"The location nestled between IH-10 and IH-37 facilitated our access for distributors but put us close in the neighborhood so we could also be a destination for beer lovers in the area," they said.
Freetail also has its original home on the north side of town that remains a full-service restaurant and brewpub.
While the brewery was first on the list for Royal Docks Brewing, owner and founder John R. Bikis said they also found it important to provide space for the retail consumer.
"Mainly for private event space in 'a brewery,'" he noted. "We are constantly receiving requests for this kind of event space. It was important to provide a raw look and feel to the space with all the modern amenities of a, let's say, wedding venue."
When Cheboygan Brewing originally started in 2011, the goal was to aim for distribution pointed out Sales Manager Nick Beard.
"The owners were retiring in the area so that was a big factor," he said about the choices for where the brewery would be built. "There was not much focus on the taproom at first, but now it is a growing importance."
Cheboygan Brewing has since added capacity to the building and the brewhouse and it continues to grow.
"We have the option to expand lightly where our current brewing facility and taproom are but would most likely look in the lower part of Michigan to help with the logistics of our downstate distributors and with the potential out of state distribution in the future," Beard said when asked to discuss plans for growth.