Taking Over: Making a Taproom Your Own Space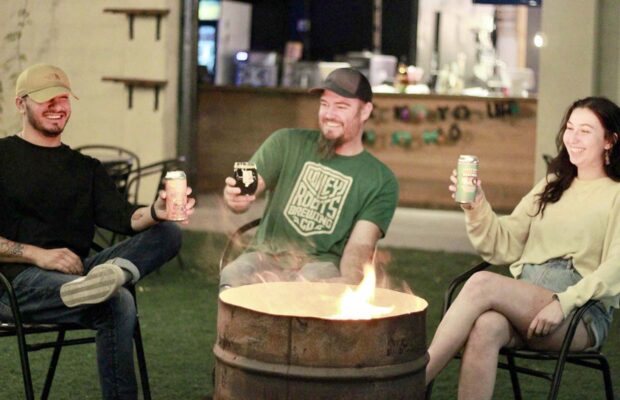 Wiley Roots is all about history and so is its building. The Greeley, Colorado brewery's current home has already lived a handful of lives. That included being a concrete plant, a distillery, and even another brewery.
​"The walls have been multiple different colors, our lounge room has held an arcade, darts, and awards, and our production space is constantly growing and changing​," pointed out Mikaela Maurer, the brewery's Shift Lead and Events/Marketing Coordinator. "This evolution has mirrored the influences and execution within the beer program, evolving from very approachable and conventional offerings, to a 160-barrel wild and mixed culture program, to its current evolution with a 30-barrel automated production brewhouse.​"
Not having to struggle to get a space "taproom ready" is always advantageous, points out Bevana's Aaron Gore.
"Bars already have specific needs, but brewery taprooms with their own equipment and extra tap lines can lead to a significant challenge when it comes to retrofitting," he said. "To move into a space already purpose-built for it not only meant that customers were habituated to going there for great beer, but that we had limited upfit to do to get it ready for service.
"That saves time, and saves money."
Bevana, which formerly went by the name Community Beverage Ventures, took over Tampa's Bay Cannon Beer Company location in 2021.
"It made a lot of sense on paper, leveraging our expertise and proven track record in the retail sector," said Gore, Bevana's Sr. Director of Business Development based in Newton, North Carolina. "However, between the physical distance and brand distance involved, it quickly became clear that we were attempting to plow the sea, as every effort we made would be subsumed in the noise of competing philosophies and a lack of direct on-site presence.
"We have since discontinued the partnership, and it served as an important lesson in the importance in focus. Not simply focus in effort, but in focus of vision, brand, and regionality."
During that stretch, Gore and his team worked to create a solid environment upon the brewery's taproom.
"We were fortunate that the taproom that we took over was a pre-existing brewery, and we kept the branding in place," he said. "Truthfully, that made the transition pretty simple. So for outside consumers, there was very little change at all.
"For us, however, it meant learning how to reflect and develop an entirely new brand. Keeping faithful to your brand, while carrying it forward, is a challenge even for companies with only a single one to worry about. Doing it for an entirely different company, at a distance, and with multiple stakeholders in its future, that is a challenge that is far more difficult to surmount."
Gore said some keys to think about before re-opening the doors were to make sure to check the draft system and any brewing equipment first and foremost.
"The same goes for the kitchen, if it has one," he said. "Those are the areas where maintenance is most important, and where it is most often inadequate.
"A healthy draft system can save a ton of money in the medium and long term, and many of its issues will only be apparent if you dive in and look for them."
Also, he said, be sure to take into account your ability as an owner to actually be present on-site.
"Culture drifts," he said. "If you aren't around to maintain it, you are going to have to have an enormous amount of trust in the team that is there to reinforce and maintain fidelity to it."
Over the years, since moving into the space, Wiley Roots has grown the space to make it its own with one of the last expansions happening in 2018 with a previous expansion in the space in 2016.
​"Every step of the way, we have been lucky enough to receive unconditional support from our fans and community," Maurer said. "Our friends in Greeley have helped us with bottling, painting, shoveling snow, and even packing sandbags when the brewery was threatened with a flood — which actually stopped production and taproom operations for a period in 2014."
The brewery's taproom, she maintains, holds a little piece of each and every one of its customers because of that direct connection.
"Even though we are always changing things, we try to keep as many pieces around so that anyone can walk in and say 'I remember taking a picture in front of the logo that used to be right there' or 'I sanded that edge of the bar top.' Our space was built by and made for our community, a community that anyone is welcome to join. If we had advice for anyone that is looking to create their own community like we did, we would say 'create something everyone can be proud of and never forget your roots.'"
Photos courtesy Wiley Roots