Planning for Expansion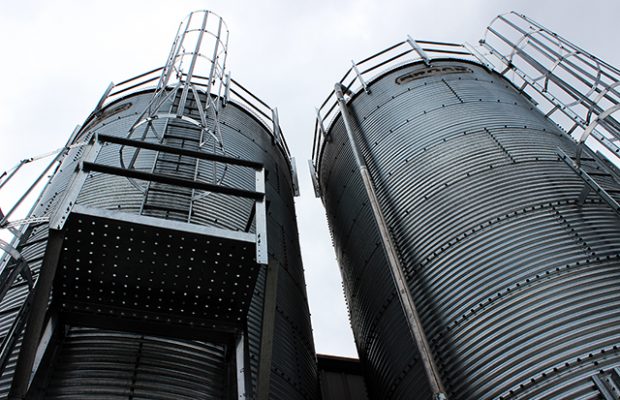 W hen Two Brothers Brewing started 22 years ago, the craft beer industry had not expanded the way it has lately, but brothers Jason and Jim Ebel always had a plan to grow.
"We wanted to be a Midwestern brewery with meaningful sales and a decent-sized footprint in the area," Jason Ebel said.
"Back then, we really couldn't survive at the pace we were going, so we had to continue to grow to keep the lights on and get to the size we are today."
S​o the duo ​started with a 15-barrel brewhouse and two 15-barrel dairy tanks that ​they used as fermenters.
​"​Expansion was always the plan for us, so that we could get our beer to more people and introduce them to craft beer​," Ebel said.​
Since the brewery was landlocked in its first location, it had to move.
"We did want to stay local and we were able to find a new location within a half mile of our original facility," Ebel said.
"Moving to a much bigger plant gave us the space we needed to keep growing at the rate we wanted, while being able to stay in the community where we started."
Both Short's Brewing and North Coast Brewing started as brewpubs. But both saw massive growth and the need to expand beyond the brewpub walls with production facilities. That meant having foresight to accommodate future growth by building bigger facilities with the plans to add more production capacity.
In the mid-90s, for instance, North Coast Senior Vice President Doug Moody said the crew could play basketball in the empty space and have other athletic-type areas. Now, the production facility is full and the brewery needs to have administration offices and dry goods in off-site areas in Fort Bragg, California.
"All these years later we literally are 'cubed out' in that building," he said. "There's not any space to put anything new.
"We just finished putting in the last new piece of equipment, which is a high-speed filler and it was built for us by Krones. We couldn't buy off the shelf because we didn't have the space for it to fit. So they custom-built a machine for us that would fit into our footprint."
Joe Short said Short's production facility was not part of the original brewing business plan in Bellaire, Michigan.
"We thought we'd produce draft for distribution and pub consumption forever," Short said. "It only took a year or so to realize we needed to add more capacity to the pub operation and eventually build a separate facility dedicated to production when we made the decision to package in 12 oz. six-packs and increase keg volume.
What started out with a seven-barrel direct-fire brewing system at the pub with a handful of Grundy serving tanks and about a 100 kegs in the basement of an old hardware store that was built in 1880 that they had converted to its pub in Bellaire turned into adding a production brewhouse in Elk Rapids, Michigan — about a 40-minute drive west.
Short said the key components to the brewery's ever-evolving expansions (which Director of Quality Tyler Glaze said had been a total of 10) are attributed to:
▶ Hiring a few key people to focus on brewing and kegging daily for distribution and pub consumption in Bellaire.
▶ Finding cheap used equipment that would hold beer that they could cram into any available space they had available.
▶ Doing any and all construction, building, plumbing theirselves.
▶ Expanding the pub and kitchen operation to a full-blown restaurant, focusing on quality, consistency and value.
▶ Having access to, and eventually bringing on board full time, Scott Newman Bale, whom Short calls a master of finance, politics, policy and government affairs to help the brewery navigate cash flow, contracts and capital expenses.
▶ Eventually expanding into a larger facility (Elk Rapids) to launch their bottled products.
▶ Adding a Quality Program.
▶ Working closely with their distributor and being present in the market.
▶ Consistently building the best teams and challenging them to go where no brewer has gone before.
Glaze said they sketched up a few facilities in other locations to weigh the benefits of starting fresh with a well laid-out brewery that didn't grow organically. These talks and sketches were particularly frequent when wastewater was becoming a major expense at the facility in Elk Rapids.
"Every time the risks outweigh the reward and staying in Elk Rapids made sense," Glaze said. "Pumping a bunch of money into a new facility somewhere else to accommodate expected future sales is not something Short's will do, especially in a highly competitive market like craft beer.
"It made sense every time to spend less money and grow slowly and steadily in Elk Rapids without scary loans looming over our heads."
Glaze said as the volume of sales grew for Short's, so did the need for more beer fermenting at the same time.
"Fermentation space is always must-have but we have been able to get a lot more beer out of the same tanks with the addition of a centrifuge in 2014, and a High Gravity Blender/Carbonator in the summer of 2017," Glaze said. "Each [has helped] us produce around 15 percent more beer in the same tank space with relatively low capital expenditure."
Packaging also needs to scale with production and running a slower low-tech bottling or canning line 16-20 hours a day is not cost effective when labor costs and quality issues are factored in. So, Glaze said getting faster packaging equipment that works better in both 2014 and 2018 really helped push the needle.
And with every expansion, utilities need to be taken into account as well.
Short's tripled their chilling capacity in 2014 to accommodate more fermenters and the High Gravity Blender/Carbonator.
Wastewater treatment was necessary once they started to package around 25,000 BBLs annually. And future electrical loads in Elk Rapids were installed in 2014 to accommodate the property's theoretical maximum beer production.
"Shutting off and pulling a new electrical service is nice to only do once," Glaze said.
The North Coast building has lasted the northern California brewery for decades now, and Moody said they do have plans to expand directly west of the currently facility since they would like to consolidate all of their offices and production under one roof.
"We've been able to squeeze out more beer here than what was initially planned," Moody said. "We could do about 110,000 barrels in this building. And we're just under just under 80,000 at the moment.
"So this new facility will be built in much the same way as this one. There's actually an existing frame of a building that we could be moving into that is a 70,000-square-foot facility. That would be the ideal location for the next home of North Coast."
Every year, since ​Reuben's Brews opened in 2012, ​it has operated at full capacity​ and ​​have ​done a number of expansions within its current spaces by adding fermenters.
But ​owner Adam Robbings said ​there has always been a capacity need.
​"​We have a distinct lack of space for our offices​," Robbings said​. ​"​Three of us work in what effectively is our merch storage closet​.​ ​It's a tight squeeze and occasionally hats fall on top of our marketing guy​.​​"
​When ​the brewery has ​their weekly production meeting, ​they bring in five other people.
​"​It is comical, effective, but not conducive to the best work environment for the team​," Robbings admitted.​
​The brewery's new facility​ that opened in the fall of 2018​ is both a response to capacity need, but also the more critical issue of consolidating operations under one roof instead of multiple.
​Robbings said originally, he and his wife, Grace, had no original business plan.
​"​Our initial financial plan was just to ensure we had enough capital to get up and running​," he recalls​. ​"​We only wanted to focus on the beer. We didn't want to take out large loans, and have to focus on sales growth to pay back loans.​ ​​Having no loans meant we could focus only on the beer. But it also meant that we were caught out with a lack of capacity to meet all of the demand.
​"​With hindsight, we wouldn't have changed a thing. It is truly part of our identity, to start with the beer in the glass, and then work backward from there. And the way we started ensured we didn't diverge from this goal.​"​
The growth for Two Brothers meant needs definitely changed constantly. Jason Ebel said they went from a draft-only brewery, to draft and bottles, to draft, bottles and cans. When they were able to, they added oak barrels and foudres so they could experiment and 'have more fun' with recipes.
"Do we necessarily need everything we have? No, but we love having them as options so we can be creative as we want to be," Ebel said.