Managing & Determining Taproom Hours & Staffing Needs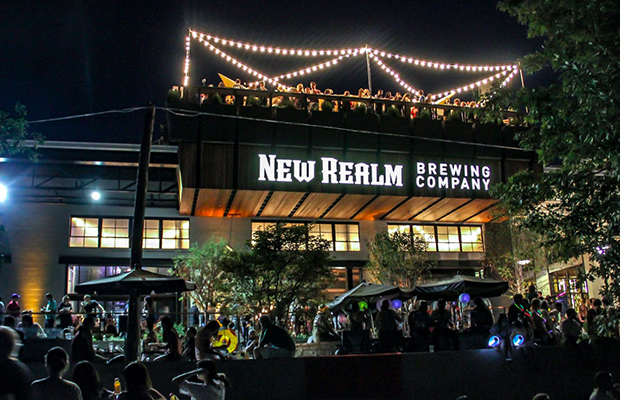 When ​Ecliptic first opened,​ the brewery's restaurant General Manager Aaron Medina said being​ ​aggressive with ​the hours of operation​ was a mistake​.
​Open Sunday through Thursday 11 a.m. to 11 p.m. along with Friday and Saturday ​ from 11 a.m. to midnight, the Portland taproom's sales suffered.
​"We are located on a fun and bar-centric street, and we couldn't compete with the nightlife," Medina said. "We realized that we were more of the pre-game spot' and quickly switched to earlier nights, including closing at 9 p.m. on Sundays after the winter solstice."
​New Realm ​has continued to operate ​its taproom and scratch kitchen seven days a week​ during the pandemic​.
As ​the Georgia brewery continues to grow, ​CEO Carey Falcone said they have slowly expanded dayparts and extended hours.
​"​The tactical end of this is very data-driven which makes it very easy to determine if being open for a particular daypart makes financial sense​," he said.​ "Strategically, we are driving towards developing the business so that both lunch and dinner dayparts make sense seven days a week.
Even as the ​Ecliptic ​brand has grown​,​ ​Medina noted that ​the shorter ​hours have worked well​.
"We have definitely found our​ 'sweet spot​,' " Medina said.
​Ecliptic hired more​ taproom and restaurant staff​ as the brand grew​ and seats were added to include a 1​00​-plus person​ ​patio.
​"It was very different from our ​Day 1 opening staff size​," Medina said. ​"​One of our original ​'​food​ ​runners also volunteered in the brewery for a few months.
​"​That changed pretty quickly as he​ ​quickly shifted to our first ​'​hourly brewer​.' "​
​Falcone believes that it is the people that make New Realm a special place and the hospitality starts with a strong F&B management team.
"We are very proud of our GMs, Chefs and Sous'," he said. "They are all experienced, engaged, passionate, and culturally aligned.
"Additionally, we have focused heavily on the training and development of both our front-of-house and back-of-house staff."
New Realm employs safe server training​ and ​Cicerone training for all servers, bartenders, and managers in both its Atlanta and Virginia Beach locations.
"Staffing both facilities with trained individuals that deliver both service and an experience is critically important to our brand outside our four walls and we take it very seriously," Falcone said.