Iron Hill to Release Vienna Red Lager in Cans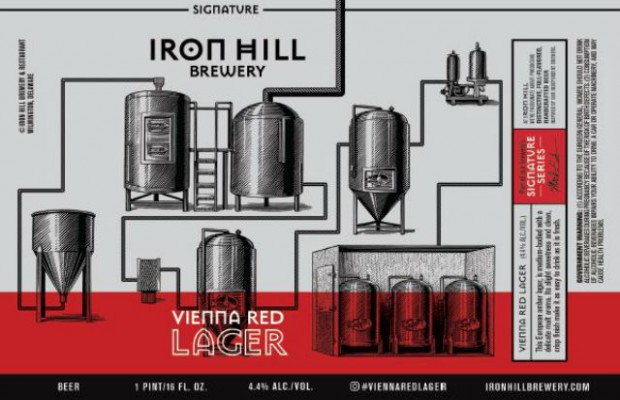 Iron Hill Brewery & Restaurant released Vienna Red Lager in cans on June 1, making one of their best-selling and most-awarded beers available in conveniently portable packaging for the first time. Recently, Iron Hill committed to making more of their beers available to fans in cans, and this latest release is their latest in a growing series of top-notch canned craft beers.
Vienna Red Lager is a European-style amber lager, medium-bodied with delicate malt aroma, slight sweetness and a clean, crisp finish. The popular palate-pleaser will be available in limited quantities, while supplies last, in four-packs of 16-oz. cans for take-out only Vienna Red Lager will also be available on draft at all 12 Iron Hill locations. The beer earned bronze medals at the Great American Beer Festival (GABF) in 1999 and 2011; a gold medal at GABF in 2008; and a silver medal at the World Beer Cup in 2008.
The can also features a fun new design from Pittsburgh, PA's Smith Brothers Agency, the third in a series of collaborations between the brewery and the firm, including Rising Sun IPA and Mahalo, Apollo!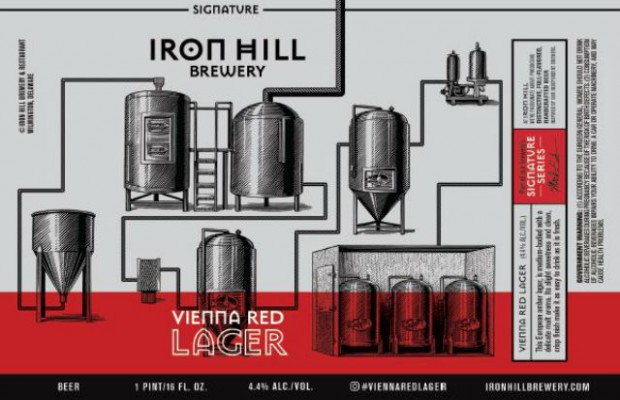 Send new beer release or brewery news to Jon@TheBrewerMagazine.com.