Harmony to Unveil Eastown Location Expansion & Pilot Beer, Pizza Delivery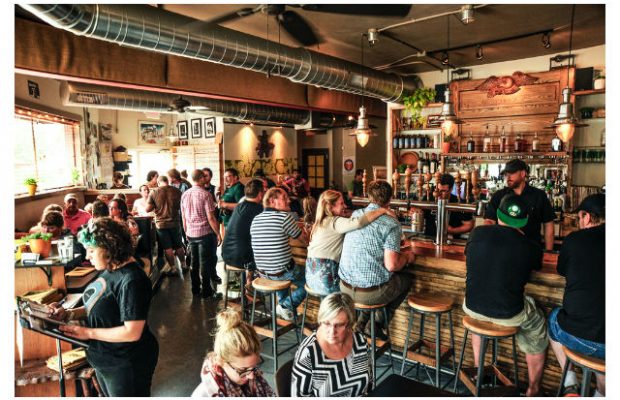 Grand Rapids's Harmony Brewing is expanding. The addition of a second kitchen and an indoor/outdoor beer garden has more than doubled the brew pub's seating capacity at its Eastown location. The new space opens June 13.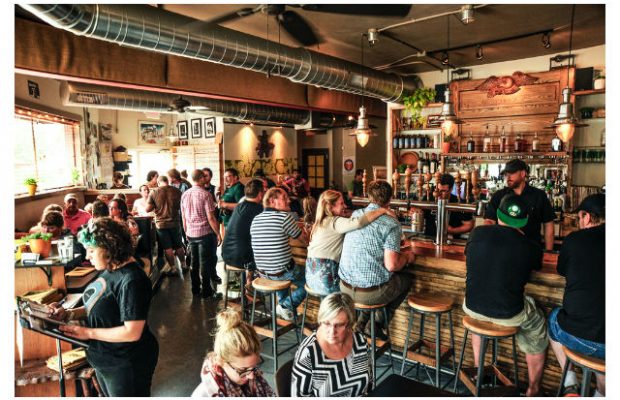 "We will be able to welcome more people to Harmony," co-owner Heather VanDyke-Titus said. "We've prioritized nice big tables. People will know if they want to come with a big group on a Friday, there will be room."
The expansion will center Harmony Brewing at the "pinnacle of Eastown," on the corner of Wealthy Street and Lake Drive. The new space promises to maintain the character people have loved about the original Harmony.
"We're still working within the fabric of what was already there," Barry VanDyke said. "What people love about that coziness of that side of town–it's still going to feel that way."
The expansion also comes with a new feature: pizza and beer delivery. Harmony Brewing will start delivering their wood-fired pizzas, craft beer and retail merchandise this June.
Alcohol delivery has become increasingly popular in recent years. Drizly, an alcohol e-commerce platform, started delivering beer, wine and liquor in select cities in 2012. A variety of Chicago craft breweries started delivering growlers in 2016. More recently, major pizza companies like Pizza Hut and Papa Johns have experimented with delivering alcohol with their pizzas.
But Harmony Brewing is unique in delivering its own craft beer alongside its signature wood-fired pizza.
Delivery will be first available to the neighborhoods surrounding Harmony Brewing, including East Grand Rapids, Eastown and Downtown Grand Rapids.
"We're going to start fairly small with our delivery footprint until we get our wheels underneath us, so to speak, then we'll hopefully be expanding from there," co-owner Barry VanDyke said.
Customers will be able to order pizza, beer and merchandise over the phone and online through Harmony's new website. Each order must simply meet a $20 minimum. Payment will only be accepted in the form of credit or debit cards and can be processed online or in person.
Harmony Brewing delivery drivers will be equipped with an app to check IDs. During the transaction, the driver will take a photo of the customer's ID, and the app will store it with the driver's name and the date and location of the delivery.
"This is a way to bring your whole Harmony experience to your door," Barry VanDyke said. "Seeking Harmony? Have it delivered."