Fundamentals Notebook: Additional Insights in Upcoming Hires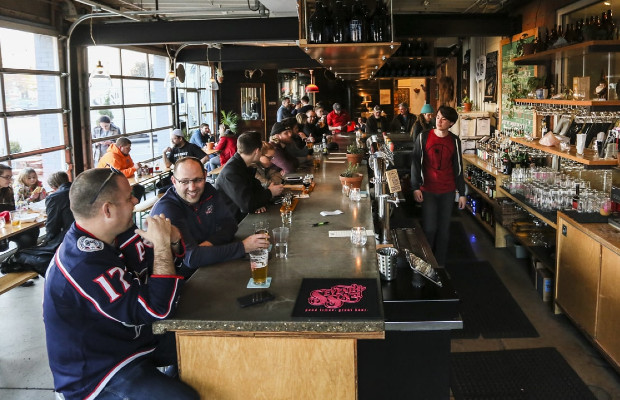 In the upcoming May/June issue of Brewer, we explore what some breweries are doing as the staff looks to grow and add key new positions in 2020. The response from breweries was great and some replies didn't make it into the print issue, but we feel that everyone's insights are important to share and to help in other brewery's development.
Bruz Beers will be expanding and focusing on marketing, branding, and image as the Denver brewery continues to grow. The same goes for fellow Denver brewery Seedstock Brewery. Co-founder Ron Abbott noted to Brewer that he hopes to add a salesperson, and event coordinator while also partnering with a food provider.
Abbott said Seedstock will look to existing staff first to take on any new positions as well as look for people with experience in building brands, events, and markets.
"Most importantly, we will be looking for people who are passionate about the Seedstock story and the beers that we make," he said.
Aside from outside hires Seventh Son Brewing in Columbus, Ohio is also very active in trying to promote from within.
"We're trying to find the best 'fit' for people in our organization where they are happy, efficient, and effective," said co-founder Colin Castore.
Bruz produces high-end Belgian-style beers and co-founder Ryan Evans said having someone able to speak to the offerings and the brand identity play a big part in getting the word out about why the contents of Bruz Beers' bottles and kegs are special.
Evans said they will look to the design industry for candidates.
"We can always teach a candidate about beer, but we can't necessarily teach them about design," he said. "Having a solid design platform will allow us to grow their beer knowledge while expanding our image."
Seventh Son is looking to add a sales/chain account manager to the team hopefully later in the year or early in 2021. Castore said the brewery currently has two sales reps: one in the Columbus/Cleveland market and one for the self-distributed territory in Dayton and Cincinnati.
"We have all been working together to keep up and grow, but we need to secure our chain presence and also hire someone with a little more focus on digging into our data," Castore said.
Castore said he believes that over the seven years Seventh Son has been open, hiring strategies and practices have gotten better but it's always very challenging.
"We have learned to include more people in the hiring process — like managers and other business partners — and also to extend the interview process to 2-3 interviews rather than just a single interview," he said.
In our relatively short time in business, Seedstock has had great success in hiring people, Abbott said. Moving forward, he said they will have an increased focus on how people fit with the brewery's brand.
"We don't want people that are good at sales, or great at organizing events," he said. "We want people that are those things and love what Seedstock represents."
As a brewery continues to grow like Bruz, Evans realizes efficiency is extremely important.
New hires have to have the capability to grow along with the brewery while handling an increasing workload.
"We look to new hires to not only perform their chosen position well but to also contribute to the company culture," he pointed out, adding that Bruz meets weekly on ways to improve all functions of the brewery.
"Many times we have taken a suggestion from an employee and implemented it to great success," Evans said.