Earnest Brew Works Set To Open Downtown Taproom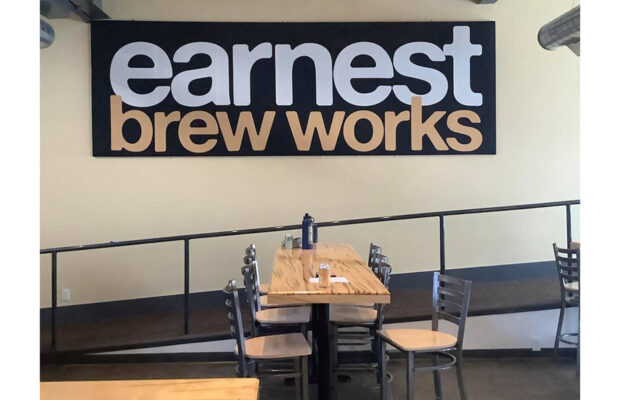 Toledo's Earnest Brew Works (ebw) has announced that it will open its new downtown small-batch facility and taproom at 25 S. St. Clair with a grand opening starting at 3 p.m. on Wednesday, August 25.
Instead of a traditional ribbon-cutting ceremony, Toledo Mayor Wade Kapszukiewicz will tap a large cask of beer for the grand opening. The cask the mayor will tap is referred to as a Kilderkin, with a capacity of 21.6 gallons, or 170 pints of beer. The tapping will be broadcast on the brewery's Facebook Live. The brewery will stay open on its grand opening day until 9 p.m.
The downtown taproom will be similar to the original location at 4342 S. Detroit: creating fresh, on-site brewed beer, carry-in food allowed with great barkeeps, and a wonderful, casual atmosphere.
"If you have enjoyed a few pints at our current location, we hope that you will visit us downtown for an earnest pint," said ebw co-founder Scot Yarnell. "We will do our best to carry on the great customer service from our original location. And, of course, the beers will be very tasty."
Earnest Downtown will be open 4-10 p.m. Thursdays, 2-11 p.m. Fridays, and noon to 11 p.m. Saturdays along with opening on days the Toledo Mud Hens baseball and Toledo Walleye hockey teams play at home. The location will also open for special events that are scheduled for downtown to fully embrace being a part of the downtown community.

The brewery began work on the downtown Toledo taproom and small-batch facility at 25 S. St. Clair St., one block away from Fifth Third Field, in February. The downtown facility will brew beers on a two-barrel system, creating small-batch experimental and limited-release products while the taproom will serve those beers along with core products for on-site consumption, to-go DORA cups and six-packs to go.
The South Toledo brewery has also begun renovations for a production brewery and taproom at 1415 Byrne Rd., the former Kroger location in the Southland Shopping Center, with plans to open in 2022. The new facility is set to be equipped with a 20-barrel brewhouse and will be able to produce almost five times as much beer as ebw does now, with the ability to create up to 10,000 barrels per year in the future. In 2020, ebw hit max capacity in its current home with 2,100 barrels of beer produced.
In total, the brewery plans to create 25 new jobs in the expansion, with a mix of full and part-time positions.
The original ebw facility — located at 4342 S. Detroit Ave. — will remain operational until the new production facility is complete.