Craft Beer Goes High-Tech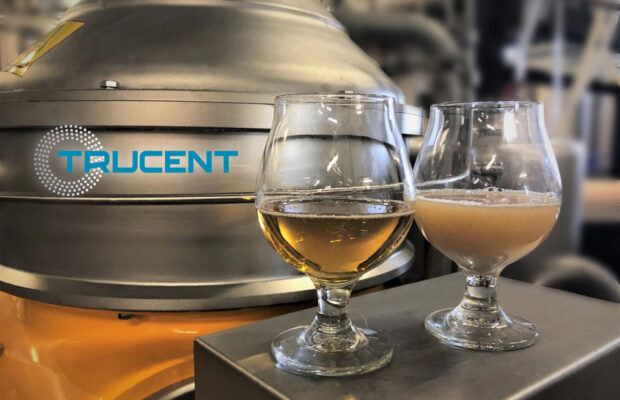 Craft beer brewing is an art, but it's also a science. Historically, brewers have relied on a range of methods to clarify beer and wort. These include sedimentation, additives, and flocculation agents such as isinglass, or filter-based separation solutions like diatomaceous earth beds. However, these methods often have their drawbacks.
Despite putting in a considerable amount of effort to create a unique combination of aromas and flavors, many brewers find that some of these qualities are lost during the transfer from tank to bottle. Even under ideal circumstances, some perfectly usable beverage remains trapped at the bottoms of tanks, in the filter sludge, or in the filtration medium, which can be disheartening for brewers.
Centrifuges designed specifically for brewers are versatile tools that serve various purposes throughout the brewing process, including both production and wastewater treatment stages. These centrifuges can be adjusted to achieve different outcomes, such as producing either a clear or hazy beer.
To create the perfect brew, brewers need to balance creativity and technology. That's where Trucent comes in. This innovative company is transforming the craft beer industry with its state-of-the-art centrifuge solutions. Headquartered in Dexter, Michigan, Trucent was established in 1997 as a provider of fluid separation services and has since emerged as a leader in centrifuge technology throughout North America. With a steadfast commitment to promoting resource stewardship and green chemistry, sustainability is evident in every facet of their operations.
When aiming for a clear beer, one of the main challenges is eliminating chill haze and ensuring brand clarity. Centrifuges from Trucent can address this challenge by incorporating a high tolerance bowl design and specific disc design, resulting in higher centrifugal force. This increased force enables the removal of particles as small as 0.5 microns, including proteins that contribute to chill haze. Consequently, it becomes easier to produce bright and clear beer styles, including seltzers, that meet turbidity specifications without the need for additional filtration.
On the other hand, by adjusting the flow rate and reducing backpressure, the same centrifuge can be used to produce a hazy beer. This technology allows for the removal of organic matter, enhancing the shelf stability of hazy beers and eliminating unwanted issues like hop burn or pectin contamination. By leveraging this versatile centrifuge technology, brewers can achieve the desired outcomes for different beer styles while maintaining quality and stability.
Trucent centrifuges are purpose-built with the craft brewer in mind, offering a solution to the age-old problem of removing unwanted solids from beer without compromising the unique taste and aroma of each batch. With technology that can increase productivity by 30-50%, reduce labor costs, and shorten cellar time, Trucent's commitment to innovation is evident. Not only do their centrifuges offer the versatility to deliver both crystal-clear or super-hazy beer, but they also guarantee purity, aroma, and flavor, without disturbing any other aspect of the brewing process.
With Trucent centrifuge solutions, many challenges have become a thing of the past; their cutting-edge technology significantly reduces drags on production, leading to increased productivity and efficiency. Trucent's partnership with craft brewers is based on a shared commitment to quality, sustainability, and relationship-based customer service and it's a partnership that's changing the face of the industry.
"As a partner to craft brewers, Trucent is committed to not only delivering top-of-the-line centrifuges but also providing expertise and industry-leading customer service to help breweries achieve the highest levels of efficiency and sustainability," said Chris Clausen, Trucent Craft Beverage Industry Manager.
Trucent addresses the long-standing challenge of removing unwanted solids from craft beer without compromising unique taste and aroma. With centrifuges 'built with your brew in mind,' Trucent technology combined with a brewer's artistry creates the perfect brew.