Cider Corner: Are Your Quality Practices 'TMI' for Consumers?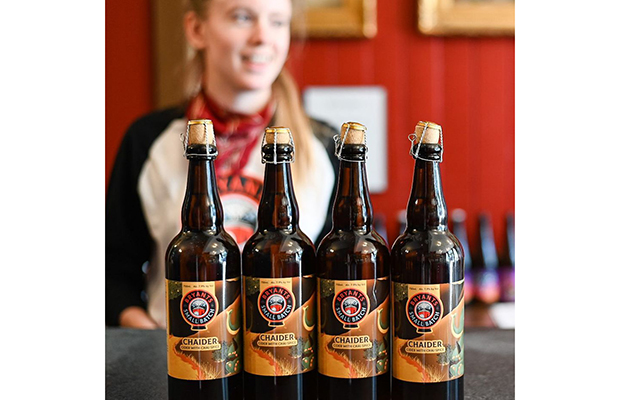 ​It can still ​be ​the ​'​Wild West​'​ with consumers ​that ​are still new to cider and the different styles that exist.
​​Adam Ruhland, ​a ​co-owner​ for ​Wild State Cider ​in Duluth, Minnesota​ ​​told Brewer in a recent Cider Corner that educating your customers lifts your brand and the industry as a whole.
​That can mean describing not just the styles and techniques used to create the portfolio of cider your brand is creating but also being transparent in production.​
​But do things like saying when your draft lines were cleaned, showing QA practices in social media posts or having your bartenders explain these processes necessary to gain sales?
"We feel it's not needed," said owner and Cidermaster of Bryant's Cider, Jerry Thornton. "We post pics in the cidery while packaging but not to call out ​QA practices."
​Bryant's Cider avoid​s ​promoting such things.
​"​We feel it's ​TMI for the customer and [we] want them focused on the product," Thornton explained. ​"We have a challenge educating customers that our cider has no sugar for example. We can tell a customer that we offer sugar-free hard cider and most reply with ​'​well there's sugar in apple juice.​' "​
​Adding to the message could muddy the waters in giving a clear promotion and educational aspect and Thorton feels that explaining the product versus the production​ and quality standards would be too much.
​When it comes to quality practices, ​James Kohn of Seattle's Anthem Cider noted that cideries should stick to core skill sets which should be the uniqueness of that facility's ciders and the cider-making process. Instead, find services that can handle such things with expertise.
"Packaging and keg washing add no inherent value to any particular cider as long as they stick to a quality standard," Kohn said​.​​ ​"In my opinion, all functions of packaging should be outsourced along with keg washing​. This is true no matter the size of the operation.​"
​Kohn added that mobile bottlers and canners are experts at what they do.
​"The actual costs of purchase, maintenance, and operation of packaging equipment is well above what most ciderhouses can afford​," he said. ​"Utilizing mobile vendors allows for a major cost of production to become variable and easy to document and negotiate."