Cider Corner Q&A: Vanessa Gleiser, Bryant's Cider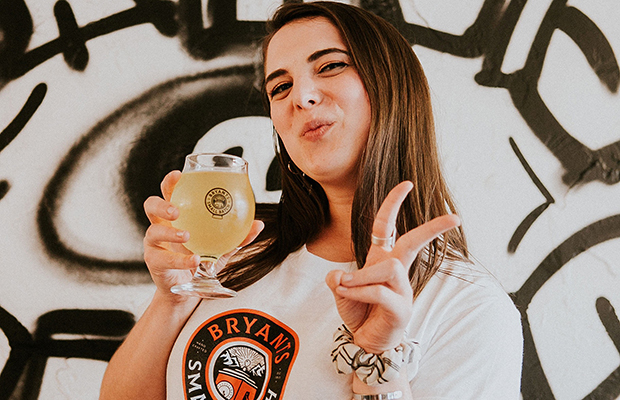 This is a part of a monthly series of Q&As with members of the cider community from across the U.S. Brewer Magazine will share business and personal insights from decision makers in the cider industry to help you get to know each other better and learn more to better develop your own brand.
Vanessa Gleiser, Marketing Manager​, Bryant's Cider — Roseland, Virginia
​BREWER: How has your business strategy evolved to help grow and stay competitive?
GLEISER: ​We have had to experiment with a lot of things. We were doing delivery at one point, and then had to switch to having an online store so that people could order for delivery services and curbside pickup. We've been doing virtual trivia to give our customers things to do, and this also ensured that we were having people come by to pick up cider. We've also focused a lot on cider cocktails and new cider releases. Basically, we have a new cider cocktail every week and new releases every couple weeks to keep customers on their toes and to keep them coming back.
BREWER: Who is your mentor in the industry and why? What have you learned from them?
GLEISER: Jen Hynson. Jen is my coworker and she has been in the industry for a few years now. She's innovative and comes up with great ideas to better our tasting room.
BREWER: What idea did you or your team come up with lately that has been a big benefit to how your cidery functions?
GLEISER: Virtual trivia. We've been doing virtual trivia throughout the pandemic. Everyone who purchases a cider will be sent the trivia link via email to play with us.
BREWER: If you had one business strategy that you could implement to better the cider industry, what would it be?
GLEISER: To implement a better hiring policy to diversify the industry. Right now the industry is primarily white, I would love cideries to focus more on their hiring policies to ensure that there are more people of color so we can change the industry for the better.