Central Florida's Craft Beer Growth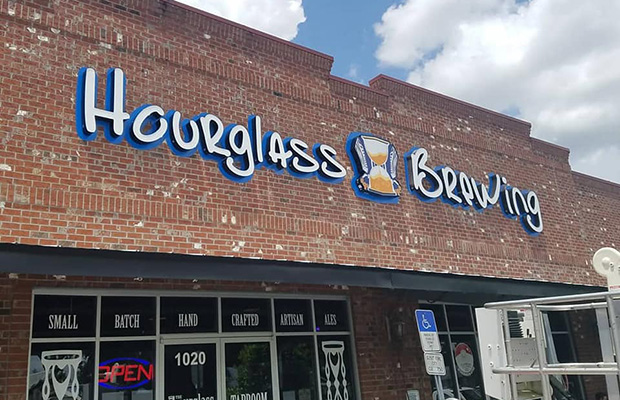 Beer growth has moved up, but not always consistently depending on the area of the United States. You can still see vast amounts of growth in certain areas while state laws prohibited a lot of growth for other areas across other parts of the country.
Central Florida is one of those spots that saw later growth but is now thriving, and in some aspects, seeing growing pains as well.
The Orlando and Tampa Bay areas have seen relative explosive growth in the last five years or so, but that doesn't mean it started then. A small group of breweries are veteran leaders, like
Dunedin Brewery
,
Tampa Bay Brewing
, and
Orlando Brewing
.
​Tampa Bay's ​David Doble credits Cigar City's Joey Redner for kick-starting the area with its growth more than a decade ago now.
"Joey was the first that was able to really give us a sense of pride to the town, and that's really what was able to ignite the beer scene because people weren't afraid anymore to say, oh yeah, I'm from Tampa and it's a really strong beer scene,' he recalls. "Back in the day when we actually opened up, I mean, we're just one small little place. This whole state was known as a beer dumping ground.
"The scene obviously evolved pretty quick."
​State law changes in the mid ​19​90s killed what growth there could have been for many microbreweries, said Dunedin president and founder Michael Bryant​.​
"Brewpubs were doing good, as they had the full revenue of on-site retail sales to promote their on-site brand sales," he said​ in a 2017 interview​. But that changed as laws forced breweries to go through a distributor instead and it restricted the types of bottles that breweries could sell, namely restricting 22-ounce 'bombers.​'​
"The microbreweries suffered, the inability to self-distribute meant they could not bring in the revenue to efficiently promote or develop its brands," Bryant said. "Also the state law restricted bottle size to only what was OK for the large manufacturers, this robbed our small brewers the use of the [bombers] that was the visual banner of the small brewery renaissance at the time."
Bryant and others jumped into lobbying efforts with the help of the National Federation of Independent Business (NFIB) to help modify the bottle law.
​Bryant, who was then president of the
Florida Brewers Guild
was able to successfully lobby for the bottle law to help restart the craft beer industry in the state.
Founder of the FBG, Orlando Brewing's Brewery Manager Ed Canty spoke with Brewer in November and lamented that perhaps the success of breweries over the past 10-15 years is starting to hurt the area. Many new owners see dollar signs instead of perfecting their craft.
​"Not that there is enough space for everybody or enough room for enough market share," he said. "But you are going to always have people who do not know how to run a business and run a brewery successfully. And they will quickly find out within about a year or two that they can't hack it and they don't have the tools to pull themselves through."
Orlando Brewing president John Cheek added that although he hasn't seen it happen specifically in Florida, business tools and knowing how to run the business end of the brewery isn't always something a new owner may know much about.
"A lot of times what happens is people are making payrolls and they forget to send in the money. You know, the other half of the Social Security, Medicaid and all that," Cheek said. "Once you get behind on that, you're screwed.
"Probably one of the biggest [mistakes breweries have] is not getting the right people. You've got to get people that are friendly people."
Meanwhile, craft beer is slowing catching on outside the metro area of Orlando. Longwood's
Hourglass Brewing
not only has opened a sour facility (appropriately called Sourglass Brewing) but it also has had the opportunity to expand into Orlando proper with a new taproom in the Hourglass District of the city.
Brett Mason, who helped found the brewery with a 1,000-square foot, 10-seat taproom in 2012, has been happy to provide any assistance to help grow the craft beer scene in Seminole County.​ They even have had to help local officials understand how to maneuver through some laws, which Mason found funny.​
​"​The city didn't know what to do because they were asking the breweries ​[how to handle some laws] ​and obviously from county to county, city to city, everything was different. So they were asking us, what to do​," he said with a laugh​.​"​ And we're just like​, 'You might want to look into that.​'"
​"​A lot of breweries that are popped up have come to us and asked questions​ ​and borrowed things. We help everybody get open.​ ​I'd rather have a brewery in every corner than a bar​."​
Read more in our newest issue of Brewer (January/February 2020 with Cigar City), now out!