canning
Short Business Description:
Your one-stop shop for canning supplies and equipment.
Long Business Description:
We started American Canning for one reason – to provide craft consumers greater access to the beverages they love most.
Our equipment, supplies and mobile canning services eliminate barriers to packaging with low minimum quantities, affordable pricing, quick lead times and online ordering.
We provide shrink sleeve cans, PakTech can carriers, brite cans, can ends and case trays; equipment includes infeed rotary table, can handle applicator and upgrade parts to increase canning speed, quality, and consistency. Mobile canning services are available to Texas breweries.
We're in it for the love of craft and helping beverage makers share their craft in cans.
Short Business Description:
We're proud to offer our new beer pouch, it saves space, costs less and can hold up to carbonation
Long Business Description:
AstraPouch North America is proud to introduce the latest product in beer, wine and spirits packaging that will revolutionize the industry…
Replacing heavy glass bottles and bulky bag in box packaging, the light weight AstraPouch® Beer Pouch is a durable, convenient and eco-friendly way to replace glass growlers.
1 truck load of empty Astropaq® equals 14 truck loads of empty glass bottles
Chills fast, 14 minutes in the Astropaq® versus 40 minutes in a glass, using less energy.
Avoids the "no glass at beach" rule.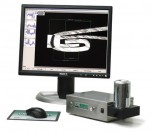 Short Business Description:
Double Seam inspection systems for breweries that are canning.
Long Business Description:
CMC-KUHNKE manufactures double seam inspection equipment for breweries that are canning. CMC-KUHNKE's double seam product line is designed to be extremely flexible – allowing you to tailor your measurement package to suit the needs, and the budget, of your organization. The SEAMview System is an affordable way to make seam measurement easier, faster, and more accurate. It may be used as a stand-alone seam scope, or combined with other gauges, saws and software to form a complete seam inspection system.