How Breweries Approach Planning a Second Facility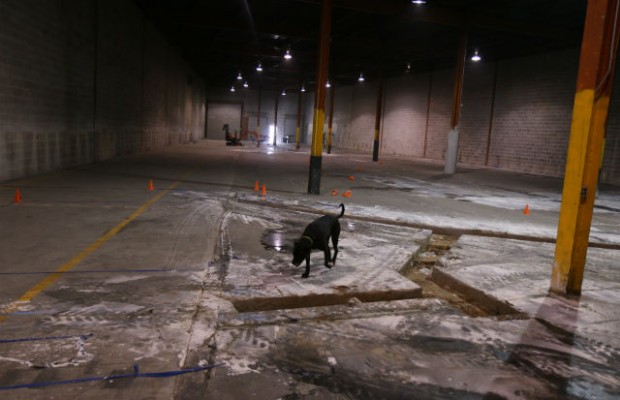 Originally looking to expand in square footage for barrel storage, Monday Night Brewing took a step back and re-assessed.
The original point of adding more barrels after medals at GABF, World Beer Cup, and others, led to some new questions said Marketing Manager Jonathan Baker.
"As we were poking around, we decided to take a step back and think through this expansion through the lens of our purpose, which is to deepen human relationships over some of the best beer in the country," he said. "With that in mind, we decided to expand the scope of the new location to include fermentation space and a killer taproom as well."
Using those ideas instead, Monday Night will open The Garage this fall in Atlanta.
The Garage is going to be 22,000 square feet, used mainly for barrel-aging and as a souring facility.
"We're building a coolship, two sour barrel rooms, a clean barrel room, and we will have plenty of "general population" storage as well," Baker said as the brewery broke ground in a ceremony this week. "We're also planting a pretty eclectic little orchard right outside the coolship, so we'll be piping in air from the orchard and using that fruit in spontaneous fermentation as well."
Experimentation will give The Garage a playground feel for the brewers.
"We'll be messing around with all kinds of different yeasts and barrels and doing a lot of longer-term souring stuff," Baker said, noting that Monday Night produced about 14,000 barrels in 2016 and the expansion will nearly double potential output. "We've won some national attention for our barrel-aged beers in particular, so this is a natural extension of that."
In Wyoming, Melvin Brewing has plenty of space to expand in its home base, but co-founder Jeremy Tofte wanted to get back home. An attempt at a Bellingham, Washington facility has turned into a Ferndale sour facility that plans to open later in 2017.
"Our buddy Cedar knew a guy with a bike shop, he had an extra 1,000 sq/ft in a 10,000 sq/ft building," Tofte said. "We initially signed on to take that space over. Then the building sold and the new landlord talked us into taking over the entire space. Why not we said. What's the worst thing that can happen?"
Planning for a facility takes time and money and patience.
Tofte said for planners to budget 30 percent more money and 30 percent more time.
"You never know what jackass is going to delay your project," he said. "It could be you!"
In Atlanta, Monday Night did all its due diligence and spent a lot of time up front building budgets and projections to make sure it could work in the city they started.
"We originally were courted by cities elsewhere, including other states like Tennessee, but ultimately we decided we wanted to really dig our roots deep in Atlanta," Baker said.
Baker doesn't think there's a magic number when looking at opening a second location.
"It really depends on what you're trying to achieve as a brewery, because there are so many ways to go about it," he said. "You could go the taproom model, or more brewpub style, or just focus on production and cranking volume out.
"I am a firm believer that a taproom — in some form or fashion — can help justify the rest of the expense of an expansion, and can also be an integral piece of your brewery's marketing."
Monday Night learned that the first time it built its brewery to work with the municipality early and often.
"It has been much smoother sailing this time around," he said. "The building codes proved to be much tougher to navigate than the federal alcohol laws, so it took some time to figure out how to build in the right way that suited our somewhat unique needs as well."
He echoed Tofte's budgeting ideas as well.
"Make sure your budget is realistic," he said. "Especially when you're renovating an existing building, things are going to come up that are unexpected. Make sure you still have enough funds at the end to invest in the consumer experiences – that's where you'll win or lose customers."