5 Things Craft Breweries Need to Change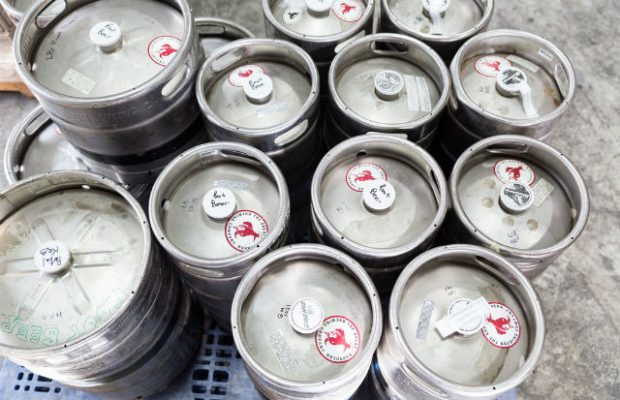 The look ahead to 2020 is upon many craft breweries. Portfolio calendars, event planning, updating malt and hop contracts and even looking toward expansion in either territory or crew, a lot of thinking is going on toward growth.
Brewer has spoken with numerous decision-makers about growth plans and if given a magic wand, what key idea would help grow the sector as a whole.
Rapid growth ​can ​cause cash positions to remain weak while others make many times more money on products than the actual manufacturers​, points out Scofflaw Brewing's Matt Shirah​.
​"​Production breweries struggle to keep up with capital expenditure requirements and other sales-related costs​," he said​.​​ ​For ​that reason, ​he believes ​the industry ​will see more consolidation, shared services, and financial partnering over the next several years.
​"​Larger breweries can offer additional capacity, but it comes at a great cost​," Shirah said​. "Essentially, if you are growing quickly, you may have to choose between profitability and market penetration. Adding to the enormous number of SKUs, you end up competing for tap handles inside your own house and home markets.​"
​Currently, Scofflaw is centered around finding the right partners in both existing and new markets.
​"​I will look to grow in markets close to home, especially where the legislation will allow us to create more value for our employees and our investors​," Shirah said​.​"​ In turn, this allows us to strengthen our value proposition to create more value for our retailers and end-users. The key to success is disruption. Stay close to home and build relationships with partners that add value to your business while you reciprocate.​"​
Here are some other thoughts from fellow craft beer decision-makers on what they would like to see happen in the future for the industry.
​TAX RELIEF: ​"Tax relief from excise taxes and the personal property taxes we pay for owning expensive manufacturing equipment. Brewers don't make a big profit to begin with and both of these are additional penalties that aren't imposed on other businesses and industries." – Leslie Kaczeus, co-owner, Bootstrap Brewing
​INVEST IN EDUCATION: ​"[We need] enhanced local and regional educational opportunities for future brewery employees. There are simply aren't many qualified individuals out there and we sorely need a pipeline of new talent to keep the industry moving forward." – Andy Jessen, co-founder, Bonfire Brewing
​INVEST IN EMPLOYEES: ​"That ensures better quality products because happy people that believe in your company care about the product they produce." – Cari Caramonta, co-founder/vice president, Gnarly Barley Brewing
INVEST IN COMMUNITY: "Further leverage the interest consumers have in our industry to drive more radical, non-partisan, positive change in our communities. One good example of this would be TRU Colors out of North Carolina; they're a brewery aiming to use their business as a means of employing and training gang members in an attempt to offer alternatives to gang life. Another example would be the Hopworks Urban Brewery collaboration with Patagonia, which brewed a beer using a perennial grain promoting regenerative agriculture practices. Sierra Nevada's relentless commitment to sustainability and New Belgium's adherence to B-Corporation standards are also honorable, admirable and inspiring examples of what I hope to be the motivations of our greatest breweries in the future so that the rest of the brewing community strives for similar." – Tom Kiely, General Manager, Thorn Brewing
​STOP FIGHTING: ​"Budweiser, Coors, and Miller are doing what they do best — making an incredible volume of consistent beer in an incredibly efficient way. We should be learning from them. The more we in-fight, the more consumers we will lose to wine and spirits. It is time to move on. Every day, about 10,000 people turn 21. These people have grown up on soda pop and Lord knows what other weird shit. The welcoming message the beer industry is sending is: 1) drink this incredibly hoppy, bitter, hazy, and expensive beer and 2) Budweiser is the devil. Meanwhile, wine and spirits are welcoming these new entrants with no drama and approachability. Who do you think is going to win? Let's move on." – Carlin Walsh, owner and CEO, Elevation Beer