​Bauhaus Brew Lab Debuts ​The Wheat Sweats Hefewiezen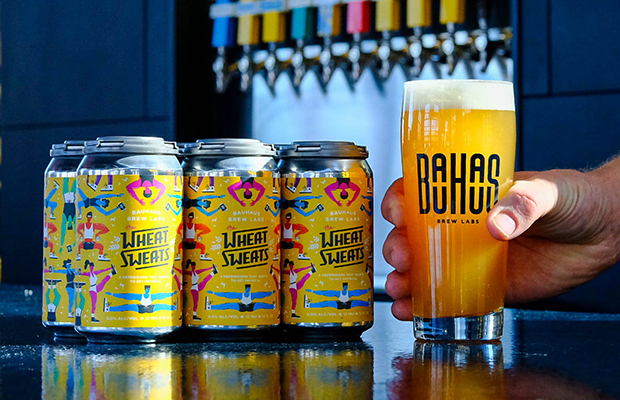 A refreshing Bavarian-style Hefeweizen that Bauhaus Head Brewer Matt Schwandt has perfected over a multi-year stretch. This thirst-quenching, lightly hopped brew features a distinctive banana-and-clove yeast character and a soft, slightly grainy-sweet malt character.
A significant portion of German-grown wheat malt yields a thick, mousse-like white head as well as a hazy appearance. Served  "mit hefe" ("with  yeast"), the weizen yeast contributes to the beer's haziness in addition to the distinctive flavor profile.
Finishing dry, light, and spritzy, this is a beer that is begging to be consumed in large(ish) quantities this Spring and is basically a cool-down sesh in a can.
Malt​: ​Pale Wheat

​, ​

Pils

​, ​

Vienna

​, ​

Carahell
Hops​: ​

​​

Bittering: Huell Melon
Yeast​: ​German Weizen
Availability: The Wheat Sweats is available in 6-packs starting this week and on tap at the Haus and various establishments around town. This one's an extended release, so expect to see it on shelves through May.