Summit Launches #WorldofHops Tour, Takes IPAs on the Road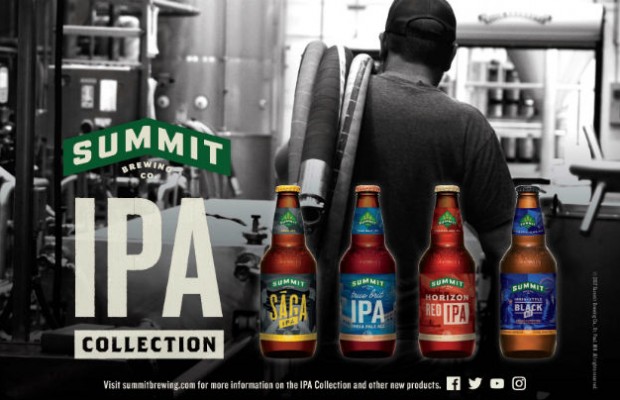 Good news: The wait is over. Because Summit Brewing wants fans to get to know and love its entire lineup of Summit IPAs — Double IPA, Sága, True Brit, Horizon Red, and the brand-new India-Style Black Ale — it is coming taking over the tap lines and coolers at neighborhood bars and liquor stores.
Running February 15 through March 12, the Summit #WorldofHops Tour will visit pubs, saloons, taverns and bottle shops across Minnesota, Wisconsin, North Dakota, Iowa, and the rest of its geographic footprint.
Consumers can explore and experience hop flavors, and get to know five distinct Summit IPAs and collect World of Hops stickers for a Summit Hops Passport. Once the passport is full, consumers can claim some Summit swag to take home.
At each stop, it will bring a variety of swag, some stories and maybe a few special guests, too as Summit's Head Brewer Damian McConn will make appearances as well.
For more information, including a full schedule of events, please visit www.summitbrewing.com/happenings.
Send new beer release or brewery news to Jon@TheBrewerMagazine.com.