Squatters, Wasatch Win Bid for New Airport Locations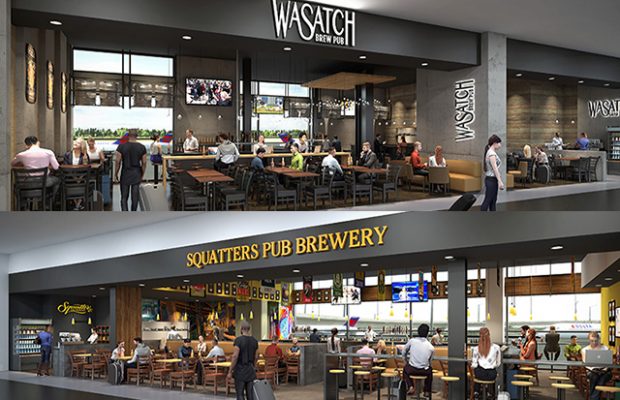 Squatters Craft Beers and Wasatch Brewery, known collectively as Salt Lake Brewing Co. (SLBC), are excited to announce that the new Salt Lake City International Airport will feature both a Squatters Airport Pub location and a Wasatch Airport Pub.
The massive redesign of the Airport, dubbed The New SLC, is a project many years in the making that promises to secure Salt Lake City as a global aviation hub. Upon completion of phase two of the project in 2024, The New SLC will offer travelers a world-class Airport experience. SLBC is proud to complement that experience with its own world-class craft beers and award-winning pub fare.
For nearly 20 years, the current Squatters Airport Pub has offered millions of travelers a warm and inviting atmosphere. For some, it provides a first glimpse into local culture, and for others, a departing taste of home. "We could not imagine a Salt Lake City Airport without a Squatters, especially as we enter our 30th year of continuous operation in 2019. We poured all our effort into the bidding process, and left it all on the field," said SLBC Chief Operating Officer, Doug Hofeling. "We are beyond grateful to have been selected and cannot wait to be a part of this enormous step forward for the state of Utah."
Wasatch Brewery, born and raised in Park City, Utah, and a pioneer in the craft beer scene since 1986, will be a new face in the state-of-the-art Airport facility. "Wasatch defined the modern brew pub concept and we're thrilled that our brewery, which is so synonymous with the Utah way of life, will now have a home at the Salt Lake City Airport," said SLBC Marketing Manager, Lauren Boyack. "We think it's about time," added Hofeling.