DESTIHL Brewery Partners with Chicago Beverage Systems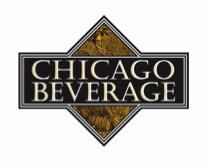 DESTIHL® Brewery and Chicago Beverage Systems have agreed to join forces to distribute the brewer's acclaimed craft beer brands in Chicago. DESTIHL, based in Bloomington-Normal, IL, has been attending beer fests in the city for several years, but the partnership with Chicago Beverage Systems will be the first opportunity for the award-winning brewer to sell and market its brands in Chicago.
"The agreement with Chicago Beverage represents an exciting opportunity for DESTIHL to finally get our beers into a market that we love and that has been seeking our beers for quite some time," said, DESTIHL founder, Brewmaster and CEO, Matt Potts. "It also allows us to work alongside a distribution partner which has the requisite size, craft beer knowledge and reputation in the market that will allow us to get DESTIHL beers into the best craft beer retailers in the city. It's truly a great opportunity for us to grow substantially together."
DESTIHL will initially focus on Chicago's on-premise, draft beer market. However, growth plans by the brewery include tripling its production capacity over the next few months from an original 3500 barrels to over 10,000 barrels of capacity. The capacity expansion, together with the addition of a canning line, will allow DESTIHL and Chicago Beverage Systems to expand distribution beyond the initial rollout.
In DESTIHL's typical fashion, it will release several beer brands, including the brewery's Belgian-style lineup, which includes Abbey's Single, Tripel, Quadrupel, Ambassador, Nit Wit, Clarice, Saison de Ruisseau and its renowned, multi-award winning single-barrel aged & spontaneously fermented Saint Dekkera Reserve Sour Ale Series. DESTIHL will also distribute other fan favorites such as Strawberry Blonde (bronze medal winner in the fruit beer category at the 2012 Great American Beer Fest®), DeadHead, Hoperation Overload, Black Angel, Downstate Pale Ale, Vertex IPA, Lawnmower, Tenebrous, Altercation, Samhain, with Antiquity and Dosvidanya to follow in the future.