Creating a Strong Email List for Your Brewery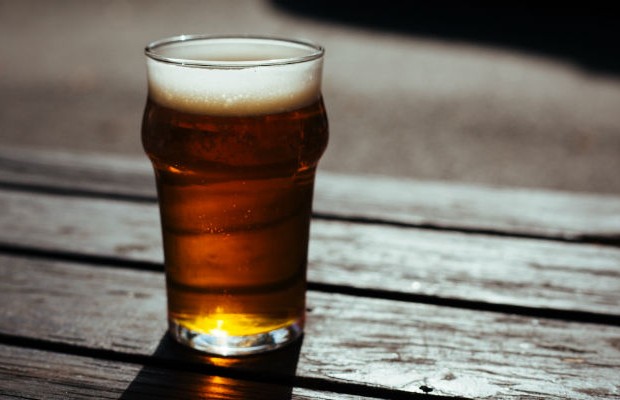 An effective email marketing strategy is a great way to keep your taproom full. Email can be leveraged to keep people engaged in your business, promote new (and old) beers, and invite subscribers to special events that further engage them with your brewery. Just as email is a core channel for marketing any other type of business, so it is for breweries of all sizes.
As you craft your promotional emails, it's important to follow best practices like segmenting your subscribers and focusing on list clean up. However, email marketing is only going to work if you have a list of people's email addresses. Below is a look at some of the best techniques for creating a strong email list that will support your brewery's marketing plans.
Create Your Own Email List
It may be tempting to purchase a list of email addresses online and begin sending marketing emails to them, but don't. Mass-emailing is illegal without prior consent and will have you blacklisted faster than you can say 'cold lager.' You could even end up having your digital license to send marketing emails revoked.
What's more, unsolicited emails are more likely to turn potential customers away than bring them to your taproom. Obviously, that's counterproductive for your marketing strategy.
Instead, begin building your email list by creating a spreadsheet of all the customers you already have details for. Fields should include first name, last name, and email address in separate columns.
It is also good practice to add a few custom columns to keep track of personal information. This can range from the types of beer they prefer to their age, location, or other information that may help you identify their personal tastes.
How to Grow Your Email List
Now that you have the beginnings of an email list, your attention will naturally shift to increasing its size. There are a number of ways in which to do this.
Offer an incentive to sign up – Giving something away that isn't available to just anyone is one of the most popular ways to attain more email subscribers. Consider offering two-for-one vouchers, memberships that include invites to keg tapping of new batches or tasting events, loyalty schemes, and downloadable resources like recipes for home brewing. Any of the above is a good incentive for people to sign-up to your email list. These can also be advertised on your social media channels as well as your website to increase the reach of your offer and enable loyal customers to share with their friends and associates on your behalf. Butcombe Brewing Co. offers a loyalty program to entice people to submit their email address and join their loyalty club. For each £1 spent with them, members receive 5 points. When they've spent £100, customers are given a £5 voucher to spend on anything they choose at their managed pubs.
Website sign-up forms – Include a sign up form on a prominent page of your website. You should also attach a compelling offer to further attract people to share their email details and subscribe to your list. Include information about the offer that is written from their perspective. Share what benefits they'll gain from signing up and highlight why they should choose to do so. You don't need to go into great detail here – something short and sweet outlining what customers get for parting with their email details is enough. Take Harvey's Brewery's newsletter, for examples. Their sign-up page is concise and clear, with only the relevant intake boxes and a value-adding headline and feature image.
Printed sign-up forms – Having a sign-up form on the counter of your taproom is a great way to add local customers to your email list. Local visitors are more likely to return and be open to attending exclusive tasting events. It's also likely that they'll be willing to take advantage of other offers you may have. Additional advantages of having a physical sign-up form are being able chat with people about your offering and garner further insights into what works and what doesn't. In turn, this will allow you to tweak your online offers to provide better results. Finally, a physical sign-up form enables you to capture details of people who visit your taproom as well as those who visit your website. Just remember to regularly transfer the details from these printed forms to your digital list.
Make the most of events – Hosting beer festivals and taproom tastings are not just a great way to reach more people with your beers; they should also be leveraged to grow your email marketing list. As with online sign-up options, you should include an incentive for customers to do this. A discount voucher in exchange for signing up is one easy way to do this. If you are intending on showcasing your beers at an industry beer festival, don't forget to take along your printed sign up forms. Pairing these with a discount voucher or invite to a future event at your tap room is a great way to obtain more email addresses, be remembered by people who visited your booth, and encourage new customers to frequent your premises. Whatever you offer to encourage sign-up should be a negligible cost to your business. However, it should remain a big enough incentive for people to stay subscribed rather than removing themselves from your list once they've received their bonus.
Rae Steinbach is a graduate of Tufts University with a combined International Relations and Chinese degree. After spending time living and working abroad in China, she returned to NYC to pursue her career and continue curating quality content. Rae is passionate about travel, food, and writing, of course. Twitter handle: @araesininthesun