Craft Beer Initiative's Schalow To Be Inducted As Honorary Knight of the Knighthood of the Brewers' Paddle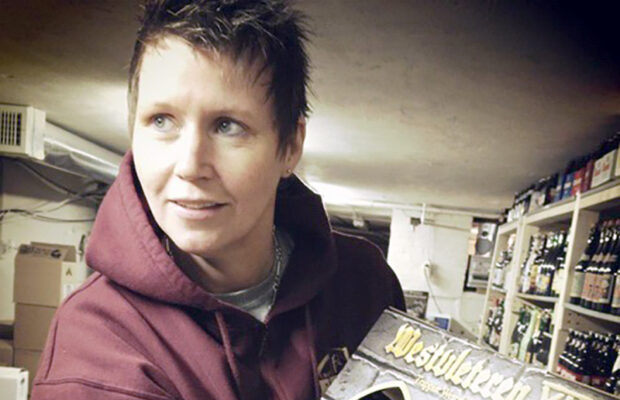 Craft Beer Initiative, the company that founded the original Craft Beer Cellar location, as well as the European-style beer and food hall Trinktisch, has announced that its co-founder and acting CEO of Craft Beer Cellar, Suzanne Schalow, will be inducted as an Honorary Knight of the Knighthood of the Brewers' Paddle in a special ceremony on May 4th in Washington, D.C. 
The Knighthood of the Brewers' Paddle perpetuates the traditions and nobility of the brewer's trade as developed over the centuries, dedicating themselves to spreading awareness of the rich history of Belgian beer and the brewing profession. Each year, Belgian brewers organize a series of festivities to pay tribute to Gambrinus, the "King of Beer." In the United States, these festivities take place during Belgian Beer Week, this year occurring the week of May 1, 2023. During these events, new knights are enthroned into the Knighthood of the Brewers' Paddle.
"I'm thrilled to receive this recognition from the Knighthood of the Brewers' Paddle," stated Suzanne Schalow, co-founder of Craft Beer Initiative and Craft Beer Cellar. "I have always been extraordinarily passionate about Belgian beer and have thoroughly enjoyed learning about all of the breweries in Belgium."
An Honorary Knight, the recognition Schalow will receive, is an individual who has rendered loyal services to the brewing profession. A Knight is, by right, an active member of the Brotherhood who, owing to their profession, birth, or alliance, is closely related to the brewing industry.
Schalow, a Certified Cicerone®, has dedicated her professional career to excellent beer after getting a taste for it while working in the restaurant industry. In 2010, she partnered with Kate Baker to open Craft Beer Cellar in Belmont, MA.
With a focus on world class beer, hospitality, and education, Craft Beer Cellar quickly became widely recognized as one of the leading craft beer-focused retail shops in the country. Soon thereafter, the duo franchised the concept to expand nationwide and bring their love of craft beer to a much larger audience. Eleven additional Craft Beer Cellar franchisees now operate across the country, from New England and Florida to Texas and Missouri, with Schalow leading franchisor operations to support each location's mission to deliver beer love.
In 2021, Craft Beer Initiative expanded beyond its Craft Beer Cellar franchise, adding Trinktisch, a European-style beer and food hall, to its operations.
With both Craft Beer Cellar and Trinktisch, Schalow places a thoughtful focus on highlighting and educating consumers about Belgian beers. The retail shop regularly carries a broad range of Belgian beers, with Schalow on-site to answer questions and help guide customers in their selections. Trinktisch is one of only 20 locations across the United States to be chosen by Belgium's Duvel Moortgat to offer its flagship Belgian Golden Strong on draft.
Schalow's knighting ceremony into The Knighthood of the Brewers' Paddle will take place at the residence of H.E. Jean-Arthur Regibeau, Ambassador of the Kingdom of Belgium to the United States in Washington, D.C. The ceremony is part of Belgian Beer Week in the United States, which will be co-hosted in Washington, D.C. and Orlando, Florida, with a week full of events.