Cascade Announces November Releases: Double Dutch & Baked Apple Sour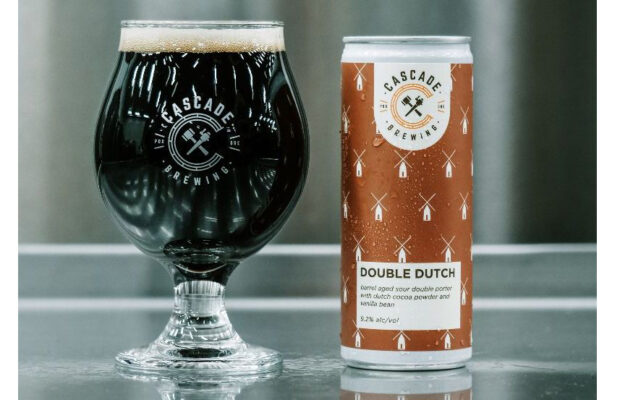 Cascade Brewing has announced two releases coming out Friday: Double Dutch and Baked Apple Sour, both brand new projects.

Double Dutch is a blend of sour double porters aged in oak barrels for up to two years with infusions of Dutch cocoa powder and Madagascar vanilla beans. Dark and decadent, this winter blend offers notes of dark chocolate, toasted French oak, dark roasted malt and fresh cut vanilla bean. Double Dutch is 9.2% ABV and will be available in 250ml cans.

Baked Apple Sour features our sour wheat ale aged in oak barrels and foudres for up to one year, then infused with fresh, local apple cider, Ceylon cinnamon and dark maple syrup. With flavors freshly pressed apples, warm baking spice and a light maple sweetness, this limited seasonal release offers a comforting, nostalgic sensory experience for the dark and chilly days of Winter. Baked Apple Sour is 5% ABV and will be available in 12 oz cans.