seo
Long Business Description:
Epik Solutions is a cutting edge technology & solution design company engaged in custom solution design and development. Our development facilities are available in 10 locations worldwide, serving to more than 1000 projects with the help of 250 qualified associates.
We cater to industries such as Food & Beverages Industry, Retail, Manufacturing, Healthcare, Infrastructure, Finance, Education, Non-profit science & research organizations and education.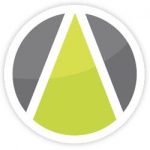 Short Business Description:
Straight North is a leading internet marketing firm.
Long Business Description:
Straight North is headquartered in Chicago that offers SEO, PPC and web design services to businesses throughout the United States. Their goal is to increase companies' leads and sales by boosting their online visibility and drive web traffic. Call or visit Straight North's website to learn more about their services.