Die Casting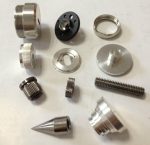 Short Business Description:
China Metal Parts Manufacturer & Supplier
Long Business Description:
China Jiangsu International Group (Jiangsu Tech) is a leading one-stop manufacturing supplier of china metal parts, specializes in metal injection molding (MIM) parts, metal stamping parts, sheet metal parts, forging parts, casting parts, machining parts, welding parts, metal surface treatment, assembling components, and other custom parts.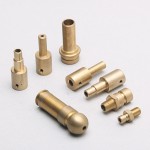 Short Business Description:
China metal parts manufacturer Ducoo offers one-stop metal parts custom manufacturing, machining, stamping, assembling, etc. OEM ODM CMS acceptable.
Long Business Description:
Ducoo Metal Parts Manufacturing Co., Ltd. is a technology manufacturing supplier of china machining parts,welding parts,metal surface treatment,assembling components,aluminium machining parts,stainless steel machining parts,sheet metal welding stamping,brass machining parts,stamping,hinge. The company was composed of Product Development Group, Machinery Manufacturing Business Department, Automation Engineering Department and International Trade Department. It offers much angle, a full range services from product design to manufacturing, assemble, test, after-sale for customers. It put high emphasis on valuing sincerity and trustworthiness, endless striving for excellence, embrace change, mutual benefiting and win-win, customer success, also combined with a superior geographical environment, professional international logistics services and rich human resources. For more detailed information, please visit: http://www.metalpartscustom.com
Short Business Description:
Metal Machining manufacturer China EKS Precision Industry Company specializing in services: metal parts machining, casting, stamping, MIM, assembling, etc.
Long Business Description:
EKS CNC Machining Metal Processing Company is a profession hardware supplier and manufacturer in China, specialized in R&D and manufacturing metal parts, including machining parts, die casting parts, stamping parts, stamping parts, precision parts. Moreover, EKS also offers mold making service, metal injection mold service (MIM). Metal parts manufactured by EKS have been widely applied in machinery, auto, defense, hardware manufacturing, electronic parts, medical parts, etc. All of metal parts should pass through strict inspection of our quality control department so that our metal products can meet high requirements of customers. For more information, please visit: http://www.ekshardware.com
Short Business Description:
Junying die casting are excellent on both quality and customer service. We provide all the possible types of the products. We also accept customized orders.
Long Business Description:
Junying Die Casting Services Supplier has been specialized in die casting and mould making fields for more than decades. It is capable of manufacturing delicate componets as well big size products through different technical process, such as die casting, moulding, cnc machining, etc.
Junying has accumulated rich experiences on producing good quality die casting components and moulds for many industries. We supply aluminum die casting, zinc die casting, mould accessories, cnc machining components, light fixture parts, lock parts and so on. Welcome to visit our site for more information.