craft beer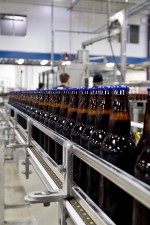 Short Business Description:
Sentry Equipment is a North American based full service provider of conveyor equipment and related container handling machinery.
Long Business Description:
Sentry was incorporated in August of 1980 as a mechanical installation service. Thanks to the drive and vision of Adam and Carole Vinoskey, Sentry Equipment & Erectors, Inc. was soon born. Adam's philosophy was, and still is, that "quality standards change, but quality does not".
It was this down-to-earth approach of providing a quality product – made in the USA – and literally rolling our sleeves up at the eleventh hour to help our customers get the job done that has earned Sentry its reputation in the industry. Located in Central Virginia, Sentry employs approximately 200 people that specialize in integrating packaging equipment and conveying systems into cost-effective and efficient plant designs.