Equipment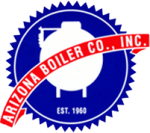 Short Business Description:
Arizona's Largest Complete Boiler Service
Long Business Description:
Arizona Boiler Company Inc. is the result of a third generation heritage in the boiler field. Terry R. Melot, as president, has diligently served as the leader of this organization since 1969. His efforts have expanded the company's capabilities to the present level in competently serving many areas of performance in the steam process field, which have included commercial, industrial, BIA, military, foreign and government projects.
Short Business Description:
Assured Automation is a supplier of industrial valves and flow components.
Long Business Description:
Assured Automation is a leading supplier of automated valves, actuators, flow meters and valve accessories. In addition to our standard products, we offer special order and custom assemblies for unique applications. Our experience in project and special valve automation spans over 25 years.
We offer a unique online Valve Configurator that allows you to build, view, price and order your valve package easily and quickly online.
Assured Automation is committed to achieving customer satisfaction through the provision of quality products and on time delivery. We are proud to be ISO 9000Certified since 2010.
If you would like to talk to a sales representative please feel free to contact us Toll Free at 1-800-899-0553 or by email to KimO@aa-fs.com
Short Business Description:
Hand hygiene and surface sanitation solutions.
Long Business Description:
Since 1995, Best Sanitizers, Inc. has been providing the Food Processing industry with the highest quality hand soaps, hand sanitizers, industrial cleaners, and surface sanitizers available. In addition, Best Sanitizers offers cleaning and sanitizing equipment designed specifically for the food processing industry, including boot scrubbers, footwear sanitizing units, doorway foamers, drain foaming accessories, stainless steel racks, and proportioning and dispensing equipment. These products are used in over 9,000 U.S. food processing facilities. Best Sanitizers was the first company to achieve an E3 rating for an alcohol-based hand sanitizer, the first to achieve a D2 rating for an alcohol/quat-based surface sanitizer, and continues to explore new and innovative ways to deliver hand hygiene and surface sanitation solutions.
Long Business Description:
Established in 1993,BESTAR is a professional enterprise integrating boiler pipe manufacturing,technology research,and import&export trade.
Short Business Description:
CBS offers products and services related to the beer, wine, soda & water dispensing industries. We also have a full range of branding services.
Long Business Description:
At CBS, we are authorized distributors, manufacturers and innovators of over 3500 beverage dispensing and refrigeration products. Our commitment to quality and performance continues to deliver value throughout every aspect of the supply chain and further on to our customers. For over 15 years CBS has been recognized as a leading supplier of beverage dispensing and refrigeration systems. Our dedicated team players have a commitment to reliable, high-quality, innovative solutions.