Belching Beaver Starts Distribution in Pittsburgh, Allegheny County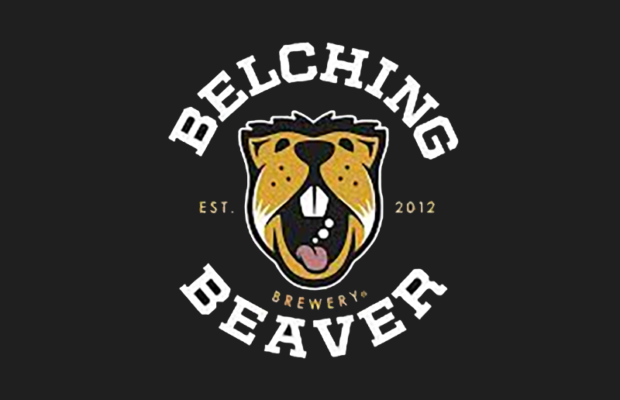 Belching Beaver, the "Dam Good Times" brewery headquartered in San Diego County's City of Oceanside, has started distribution in Pittsburgh and throughout Allegheny County via wholesale distributor Wilson-McGinley. Pennsylvania becomes the 13th state outside of California, and the farthest east, to carry the brewery's beer.
Seven different beers, including two on draft, are now available at restaurants, bars, and retail locations throughout the Steel City and surrounding areas. There is one 12-pack variety pack and one 19.2-ounce "stovepipe" can being sold at retail as well.
The two beers on draft are Peanut Butter Milk Stout Nitro (5.3% ABV) and Deftones Phantom Bride IPA (7.1%). Head of Production and Quality Manager Thomas Peters worked with Deftones lead singer Chino Moreno to create Phantom Bride IPA, one of the brewery's first core beers that was named after the Deftones song. Pittsburgh-area establishments carrying the draft beers include Duke's Upper Deck, Industry Public House, The Yard, and William Penn Tavern.
There are four different six-packs of 12-ounce cans available: the original Peanut Butter Milk Stout (5.3%), Deftones Phantom Bride IPA, Hazers Gonna Haze Hazy IPA (6.6%), and Tropical Terps IPA (6.6%), which is the latest addition to the brewery's core lineup. It is the company's first core beer that uses terpenes, which are aromatic compounds naturally found in citrus fruits, pine trees, hops, and cannabis. Terpenes bring to the juicy IPA new flavors and aromas that are unattainable from hops alone, featuring tropical notes of melons, mango, guava, and pineapple. The terpenes used for the beer were not derived from cannabis.
The Dam Good IPA Variety 12-pack includes three cans each of Phantom Bride IPA, Hazers Gonna Haze Hazy IPA, Fall of Troy Orange & Vanilla Imperial IPA (8.8%), and No Worries West Coast IPA (6.2%), which won the Gold Medal at the 2022 International Beer Cup, hosted by the Craft Beer Association of Japan, in the "American-Style India Pale Ale" category. The 19.2-ounce "stovepipe" can is of Fall of Troy Orange & Vanilla Imperial IPA.
"Leave it to Belching Beaver to be the newest beer from our friends out West to be available in the greater Pittsburgh area," said Wilson-McGinley President John McGinley. "Belching Beaver's track record in its hometown and throughout its previous distribution list speaks for itself. The brewery flat out has quality beer, and we are thrilled to be bringing it to the Burg and beyond."
Belching Beaver, which served as The Official Craft Beer of The Mint 400 off-road race in Las Vegas in March, is also distributed to Alaska, Arizona, Colorado, Idaho, Minnesota, Nebraska, Nevada, Oregon, Texas, Utah, Washington, and Wisconsin.
"We found a great partner in Wilson-McGinley to extend our reach to the vibrant city of Pittsburgh," said Belching Beaver Director of Sales Marc Truex. "Our passionate commitment to creating quality craft beer aligns perfectly with Wilson-McGinley's values. Together, we are poised to make a significant impact in the Steel City's craft beer scene. Get ready for some Dam Good Times, Pittsburgh!"