Cheers to In-person & Online Courses from UC Davis Continuing & Professional Education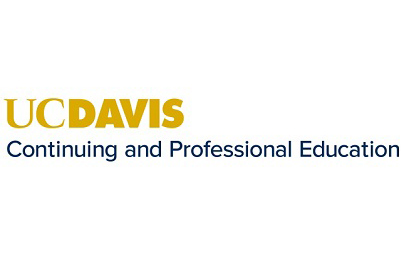 Tap into your potential with the Master Brewers Certificate Program, an industry-recognized program from UC Davis Continuing and Professional Education. Available online and in person with cohorts starting as soon as January. Now accepting applications.
Designed to teach you the skills and knowledge you need to step in and run a professional brewing operation, our Master Brewers Certificate Program provides the very best training in brewing science and brewery engineering from experts in their respective fields. Attend the full-time, intensive program in Davis or take advantage of our easily accessible online option and turn your passion for brewing into a meaningful career. Program curriculum and prerequisites are the same for both programs. Apply today or visit our website for more information.
Looking to brush up on a specific brewing topic? Check out our upcoming courses now open for enrollment:
Introduction to Practical Brewing Designed for advanced homebrewers and early career professional brewers, this in-person course uses the amazing resources of the 1.5-barrel pilot brewery in the state-of-the-art brewing facility on the UC Davis campus. This class combines clear and detailed lectures with practical, hands-on brewing and laboratory tests. Go all the way from raw material selection to the quality and stability of the finished beer. A class ale will be brewed, and analyses on barley, malt, hops, yeast, wort and beer will be explored. December 5-9 • $1,400
Beer Quality: Freshness Online: Whether you are brewing professionally or in your garage, this guide to beer quality will help you achieve excellent flavor stability in every brew. Designed for advanced homebrewers and professionals, this online course is part of a comprehensive series where beer freshness pioneer, Charlie Bamforth, guides you through the importance of flavor stability and how changes in beer occur over time. You'll also learn how to assess flavor change using your senses and other scientific methods, how to address raw materials and process in enhancing stability and how to prevent the "skunking" of beer. January 2-March 26 • $299
Beer Quality: Quality Systems Online: As part of brewing expert Charlie Bamforth's series on beer quality, this course will allow you to explore at your own pace how to define quality in beer and brewing. Learn about the documentation of raw materials and processes, how and what should be measured and how to establish a quality control program, whether you are brewing at a production scale or in a carboy. January 2-March 26 • $299
Beer Quality: Color and Clarity Online: This course is part of a comprehensive series from renowned beer researcher, Charlie Bamforth. Learn how to visually appraise the quality of beer and explore the significance of its appearance, how to assess it based on color and turbidity and troubleshoot potential brewing issues. By the end of this course, you will be able implement your knowledge to achieve the color and clarity that you desire in your craft brews. January 2-March 26 • $299
For more information about our Master Brewers Certificate Programs or to enroll in brewing short courses, visit https://cpe.ucdavis.edu/areas-study/brewing.