Equipment
Short Business Description:
Largest forged steel valve manufacturer in china, supplies quality forge gate globe check ball valves in customized material, type, size, class, standard.
Long Business Description:
Dervos Forged Steel Valve Manufacturing Co., Ltd Manufacturing is one approved by the relevant state registration of the forge valve business. The main variety of forged gate valve, forged globe valve, forge check valve, forging ball valve, etc. Factory direct, reliable quality. Warmly welcome friends to visit, study, business negotiations and mutual benefit.
Short Business Description:
Dervos Valve: China valve manufacturer, supplier, exporter of industrial valve, ball, butterfly, gate, globe, check, plug valve, steel pipe & fitting.
Long Business Description:
Xiamen Dervos Valves Co., Ltd Main Products:. Ball Valves, Butterfly Valves, Check Valves, Gate Valves, Globe Valves, Plug Valves, Angle Valves, Knife Valves, Marine Valves, Needle Valves, Steel Pipe, Flange which was built up in 2007. The professional sales and service team started the business in valves from then on and has expanded the markets to Europe, South America, and Asia.
Sales Contact: Jeasin Lee
Sales Email: inquiry@dervosvalve.com
Short Business Description:
DFC Tank Pressure Vessel Manufacturer Co., Ltd has been a specialized pressure vessel manufacturer in China since 1984.
Long Business Description:
Regarded as one of the largest and most technical pressure vessel manufacturer in China, DFC Tank Pressure Vessel Manufacturer Co., Ltd is strategically located in North China. Our products provides a full services for oil, gas, refinery, pharmacy, chemistry, water and other process industries. As a professional pressure vessel manufacturer, we have earned our reputation home and abroad.
Our main products include: fermentation vessel, storage vessel, heat exchanger, pressure vessel, water filter, separator, cement storage silo, air coolers, rectifying columns, condensers, separators, filters, liquid storage tanks, surge tanks, liquid ammonia storage tanks, LPG tanks, reactors, reaction stills, reaction furnaces, waste heat boilers and so on.
We have strict development and research team, the effective administration department who make the best products continuously exceeding the expectation of our clients.
We offer our clients with the most cost-effective products with the compellent quality and the lowest impact on environment. website: http://www.dfctank.com.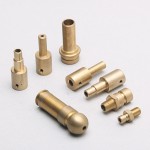 Short Business Description:
China metal parts manufacturer Ducoo offers one-stop metal parts custom manufacturing, machining, stamping, assembling, etc. OEM ODM CMS acceptable.
Long Business Description:
Ducoo Metal Parts Manufacturing Co., Ltd. is a technology manufacturing supplier of china machining parts,welding parts,metal surface treatment,assembling components,aluminium machining parts,stainless steel machining parts,sheet metal welding stamping,brass machining parts,stamping,hinge. The company was composed of Product Development Group, Machinery Manufacturing Business Department, Automation Engineering Department and International Trade Department. It offers much angle, a full range services from product design to manufacturing, assemble, test, after-sale for customers. It put high emphasis on valuing sincerity and trustworthiness, endless striving for excellence, embrace change, mutual benefiting and win-win, customer success, also combined with a superior geographical environment, professional international logistics services and rich human resources. For more detailed information, please visit: http://www.metalpartscustom.com
Short Business Description:
Industrial piping, steel pipes, pipe valve, pipe flange, steel pipe fitting manufacturer in China, Durlmark Industries Company, Your reliable supplier.
Long Business Description:
At Durlmark INDUSTRIES CO., LTD. you will find an extensive range of Pipe, Valves, Flanges, Pipe Fittings, Fasteners, Gaskets and other spare parts for industrial use – more than 50 product types available in over 400 sizes and 20 materials, in fact. And our engineers work tirelessly to innovate and improve. We release one new Flow control model every month.
More than just product selection, at Durlmark you will find quality, durable hardware that can stand up under the most rigorous of applications. Our products are API and CE (TUV) certified, and are widely used on oil rigs. Satisfied clients from the Americas and the Middle East include Shell, PDO, QP and KOC. In addition to oil rig hardware, we also offer products for the gas, refined chemicals, pharmaceuticals and paper-making industries.
We've been manufacturing hardware since 1994. Our operations are ISO 9001:2008 certified, and we can deliver a 20-foot container order in 3-4 weeks. Browse through our Product Showroom, and then send us your inquiries. Here, we always reply within 24 hours.