Brewer Guide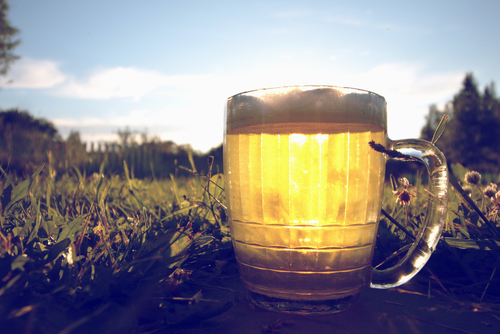 Short Business Description:
Permanent Steel Manufacturing Co.,Ltd have years of experience in manufacturing of carbon

steel pipe,stainless steel tube, hollow section, and pipe fittings.
Long Business Description:
Who We Are
Permanent Steel Manufacturing Co.,Ltd has been committed to being a major supplier of quality kinds of
carbon steel pipe, stainless steel tube, hollow section, numerous types of piping equipments including
Bend, Cap, Coupling, Elbow, Reducer, Stub End, Tee, Olet, Joint, Gasket, etc.As a factory,which
specializing in the production, processing and sales of various steel pipes and pipe fittings size
enterprises, headquartered in Hunan, the production base is located in Shandong and Tianjin.
Product Lists
Carbon Steel Pipe/Stainless Steel Pipe/Fittings/Hollow Section
Seamless Steel Pipe/ERW Steel Pipe/LSAW Steel Pipe/SSAW Steel Pipe
Casing & Tubing/Galvanized Steel Pipe/Stainless Welded Pipe/Stainless Seamless Pipe
Flange/Elbow/Tee/Reducer/Square Tube/Rectangular Tube
Customized service
The Products from Permanent Steel Manufacturing Co.,Ltd are supplied in accordance with appropriate
International Standards as well as Customer Specifications in a large variety of steel grades and
dimensions. Client specific requirements on execution, tolerances, lengths, mechanical and corrosion
properties are offered on request.
Technical support
Permanent Steel Manufacturing Co.,Ltd on a 250,000 m2 area and has three production units: Foundry,
Rolling and Extrusion mills. Permanent Steel Manufacturing Co.,Ltd operates under strict quality,
environmental, as well as health and safety management systems, in compliance with ISO 9001, ISO 14001
and OHSAS 18001 standards. The wide product range of Permanent Steel Manufacturing Co.,Ltd meets the
requirements of the Unified European standards (EN) as well as BS, DIN, ASTM, JIS standards, or any
other specific customer request.
Long Business Description:
Renowned supplier of eco-friendly, sustainable PET kegs, water coolers and containers across many industries and sectors across the globe.
As the global leader in one-way PET kegs, many beer brands and breweries make use of our kegs throughout the supply chain.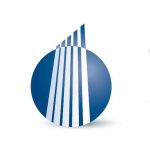 Short Business Description:
Provider of financial solutions for businesses across the United States
Long Business Description:
Reliant Funding is a provider of customized, short-term working capital for businesses throughout the United States. We offer small business funding, merchant cash advances, equipment financing, and more. For more information about how Reliant Funding can grow your brewing business, visit our website.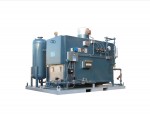 Short Business Description:
Manufacturer of high and low pressure steam boilers
Long Business Description:
Rite Boilers manufactures a complete line of low and high-pressure steam boilers and related equipment that pair up perfectly with your brewing operations. These rugged, simple-to-maintain boilers have a reputation for reliability and efficiency. What sets Rite apart from other boilers is that Rite Boilers can be inspected and cleaned with ease because they are the only industrial steam boiler that offers full waterside access, allowing the end-user to maintain brand new efficiency for life.
Insulated and hinged head-plates are standard on all Rite steam boilers. Rite also offers automatic stack dampers to conserve energy, boiler feed systems, blowdown tanks, water softeners, chemical treatment, condensate transfer units, boiler stack and automatic timed surface blow-down systems. Rite boilers go from 3 to 300 boiler horsepower, natural gas, propane and diesel fired. Low NOx emissions, skid packages and outdoor boilers are available, too.
Short Business Description:
Packaging Supplies, Equipment & Solutions
Long Business Description:
Rocket Industrial is a national distributor of packaging supplies and equipment, also offering engineering services and custom solutions. Our mission is to help manufacturers Package With Less... less material, less cost, and less time.